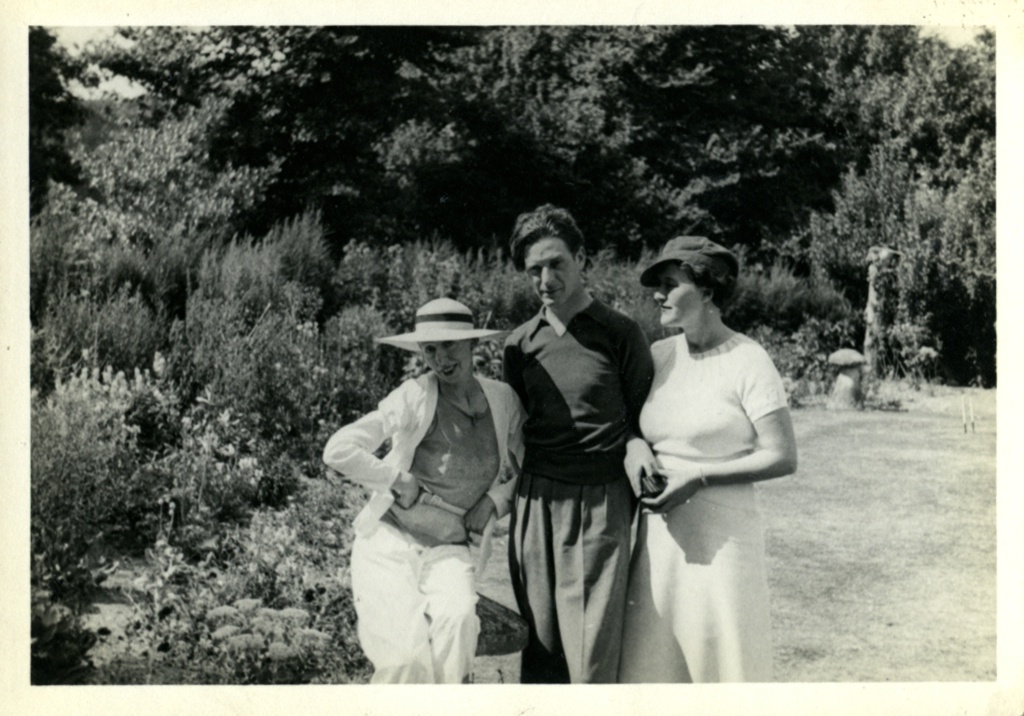 Object Timeline
| | |
| --- | --- |
| | |
| 1930 | Work on this object began. |
| 1940 | Work on this object ended. |
| 2021 | |
| 2023 | |
Reproduction, Mary Hutchinson, E. McKnight Kauffer and Marion Dorn
This is a Reproduction. It was subject: E. McKnight Kauffer and Marion Dorn Kauffer. It is dated ca. 1935. Its medium is photograph. It is a part of the department.

When Kauffer and Dorn temporarily split in 1936, their tight-knit community helped sustain them. The time apart reaffirmed their love. Romantic and emotional intimacy, within and outside marital ties, was common among their friends. Mary Hutchinson became a close confidant, as did Aldous and Maria Huxley, the three of whom maintained a love affair in the 1920s. Among Kauffer and Dorn's set, sexual fluidity was part of modern life.
It is credited Courtesy of Simon Rendall.
Its dimensions are
H x W: 7.6 × 12.7 cm (3 × 5 in.)