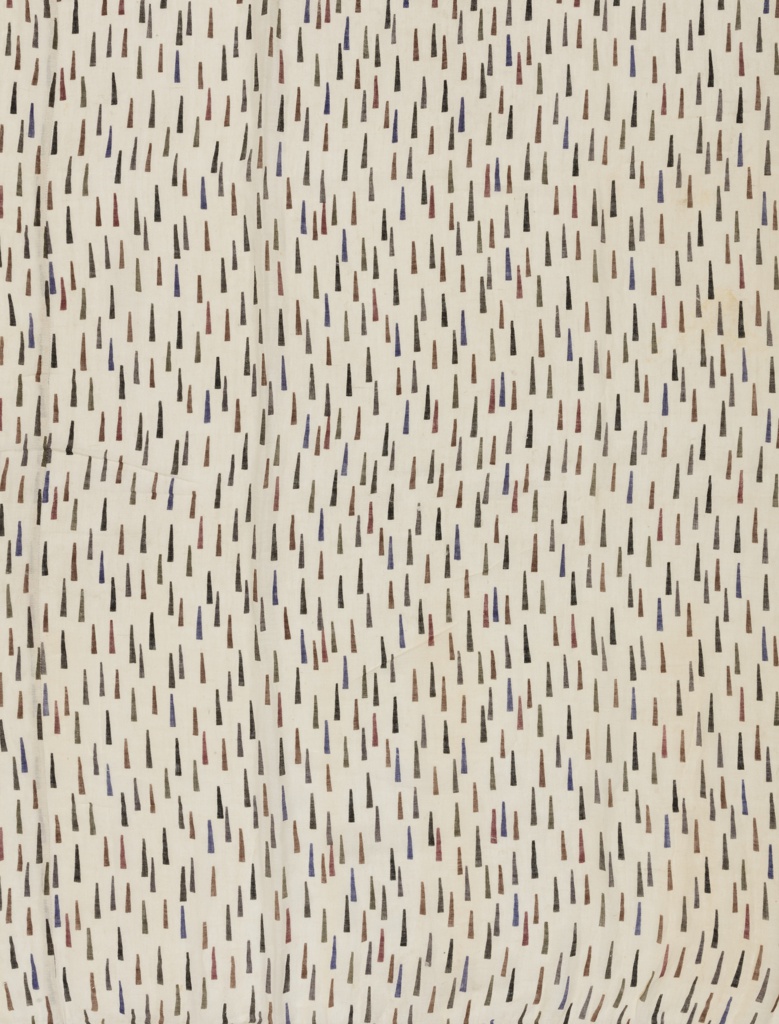 Object Timeline
| | |
| --- | --- |
| 1953 | Work on this object began. |
| 2016 | |
| 2022 | |
This is a Textile. It was designed by Alexander Hayden Girard and manufactured by Herman Miller Textiles. It is dated 1958 and we acquired it in 2016. Its medium is linen and its technique is screen printed. It is a part of the Textiles department.
With Showers, Girard uses an irregular arrangement of truncated triangles to suggest the movement of falling rain. The museum also holds three original tissue paper collages for this design, and a detailed design drawing on tracing paper with the repeat indicated and the seven color screens called out in his architect's hand.
This object was donated by George R. Kravis II. It is credited Gift of George R. Kravis II.
Its dimensions are
H x W: 157.5 × 165.1 cm (5 ft. 2 in. × 5 ft. 5 in.)
Cite this object as
Textile, Showers; Designed by Alexander Hayden Girard (American, 1907–1993); linen; H x W: 157.5 × 165.1 cm (5 ft. 2 in. × 5 ft. 5 in.); Gift of George R. Kravis II; 2016-5-27