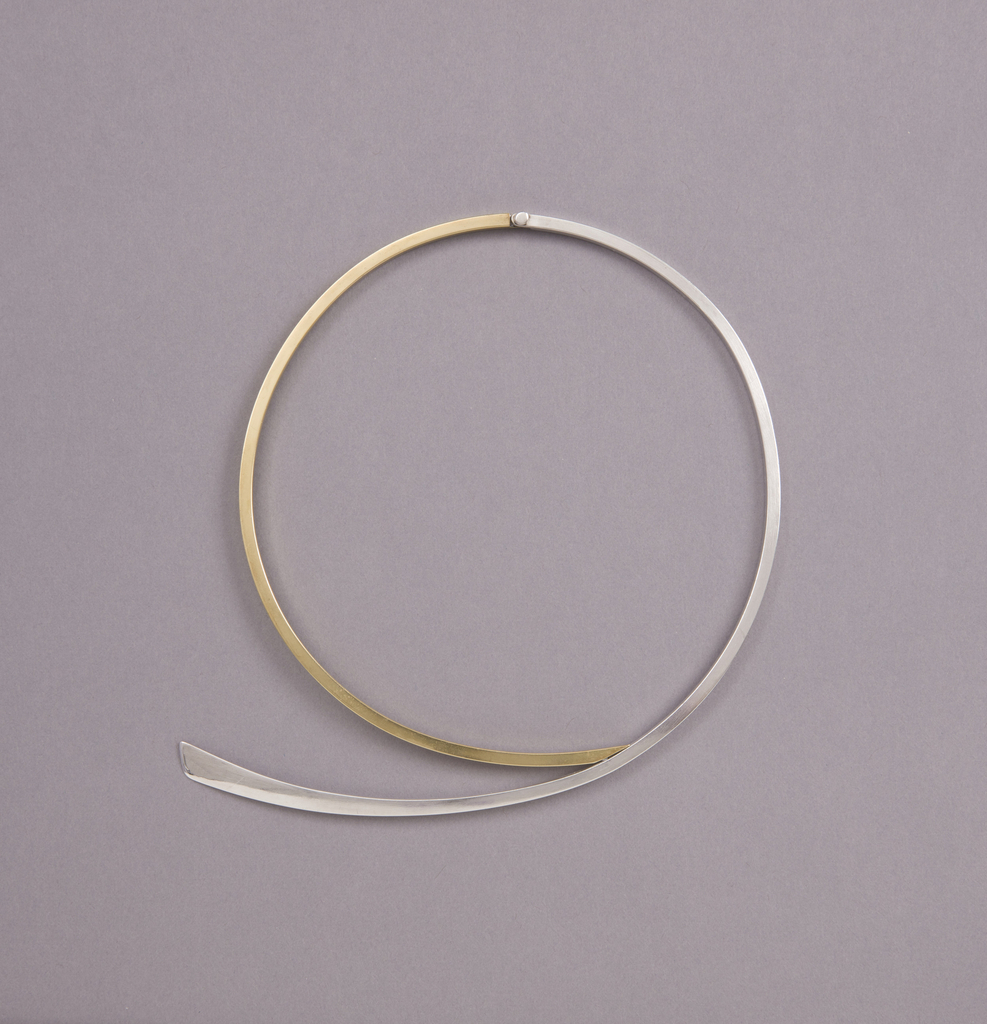 Object Timeline
1948

Work on this object began.

2017

We acquired this object.

You found it!

We photographed this object.
This is a Necklace. It was designed by Betty Cooke. It is dated ca. 1948 and we acquired it in 2017. Its medium is silver, brass. It is a part of the Product Design and Decorative Arts department.
This object was donated by Susan Lewin. It is credited The Susan Grant Lewin Collection, Cooper Hewitt, Smithsonian Design Museum.
Its dimensions are
H x W x D: 13.9 × 14 × 0.8 cm (5 1/2 × 5 1/2 × 5/16 in.)
It has the following markings
On underside near hinge, stamped with COOKE
Cite this object as
Necklace, ca. 1948; Designed by Betty Cooke (American, b. 1924); silver, brass; H x W x D: 13.9 × 14 × 0.8 cm (5 1/2 × 5 1/2 × 5/16 in.); The Susan Grant Lewin Collection, Cooper Hewitt, Smithsonian Design Museum; 2017-2-1