Object Timeline
| | |
| --- | --- |
| | |
| -0001 | |
| 2014 | |
| 2022 | |
Jewelry, Kinematics User-Customized Jewelry
This is a Jewelry. It was designed by Nervous System and manufactured by Nervous System.
This object is not part of the Cooper Hewitt's permanent collection. It was able to spend time at the museum on loan from Nervous System as part of Beautiful Users.
It is dated 2014. Its medium is
polished 3d-printed nylon
.
Nervous System's Kinematics web app enables users to create jewelry composed of articulated modules that conform to the body. Users can control shape, color, pattern density, and style. Each wearable piece is produced on demand, reducing inventory and waste. The necklaces displayed here consist of dozens of unique interlocking components. The hinges are 3D-printed in place, requiring no assembly.
It is credited Courtesy of Nervous System.
Our curators have highlighted 3 objects that are related to this one.
Its dimensions are
Necklace A: H x W: 22.9 × 22.9 cm (9 × 9 in.) Necklace B: H x W: 27.9 × 27.9 cm (11 × 11 in.)
We have
1 video
that features
Jewelry, Kinematics User-Customized Jewelry
.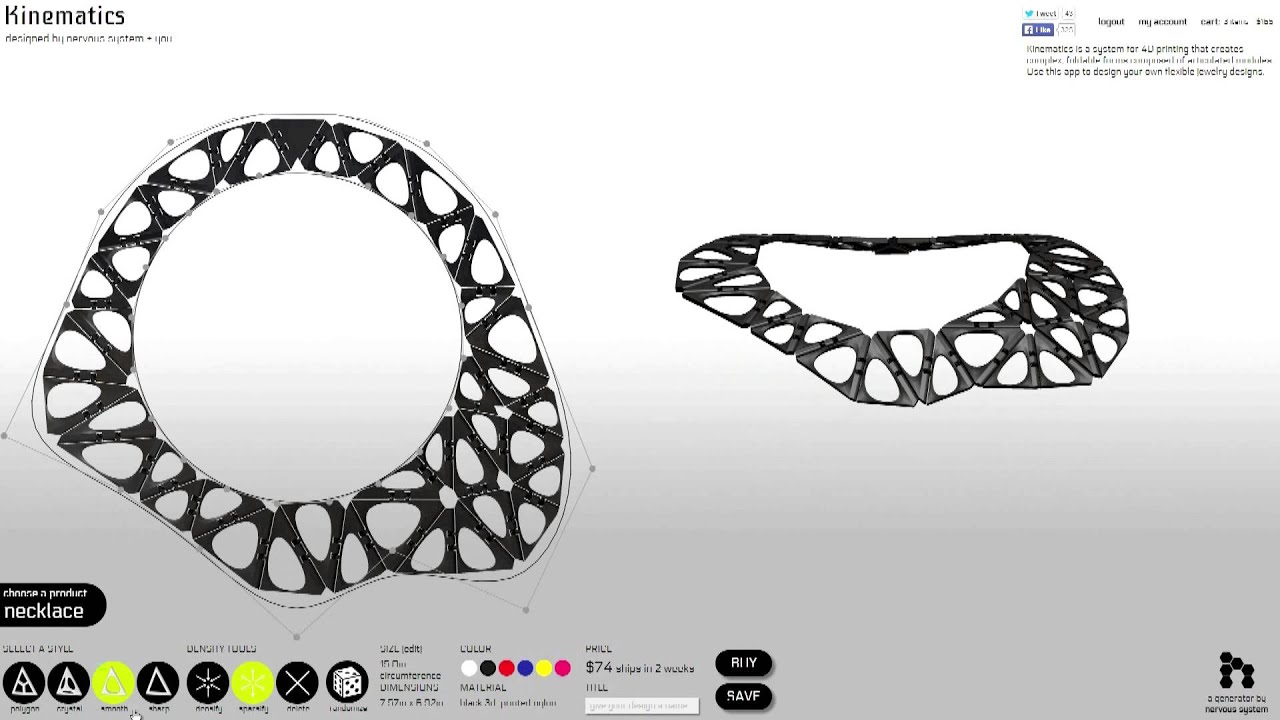 A screen capture showing how a necklace can be re-shaped using a digital user interface.
This object was previously on display as a part of the exhibition Beautiful Users.