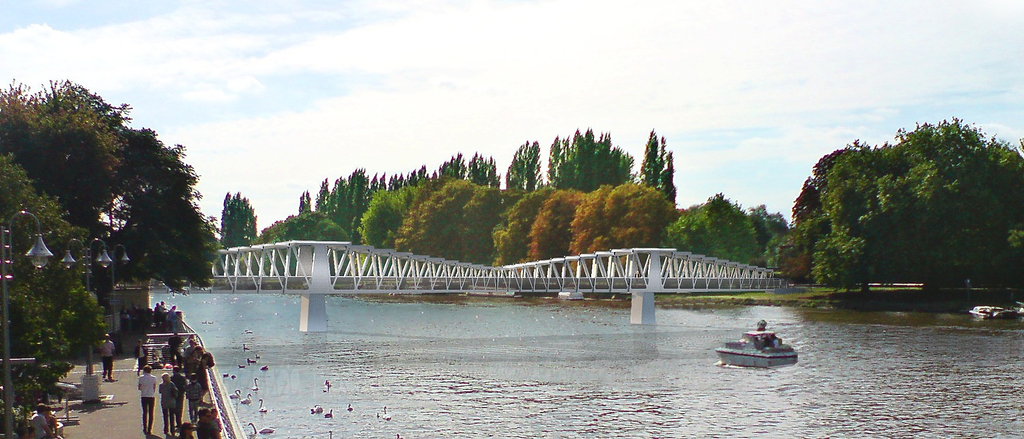 Object Timeline
| | |
| --- | --- |
| | |
| 2009 | Work on this object began. |
| 2015 | |
| 2023 | |
Large Span Rolling Bridge (not Yet Realized)
This is a Large Span Rolling Bridge (not yet realized). It was designed by Heatherwick Studio and Thomas Heatherwick. It is dated 2009.
Is it possible to make a rolling bridge long enough to span the Thames River?
After the success of its Rolling Bridge, the studio wanted to design a version long enough to cross a large river. Commissioned by the City Bridge Trust to create a float for the Lord Mayor's Show, an annual London parade, the design team made its "float" a twenty-six-foot-long working model of this new bridge. Simpler than its predecessor, Large Span Rolling Bridge would use cables, gravity, and an electric winch to fold decks into each other to open the bridge. On this model, a handle operates a winch that pulls cables synchronized by a system of pulleys.
It is credited Courtesy of Heatherwick Studio.
Our curators have highlighted 1 object that are related to this one.