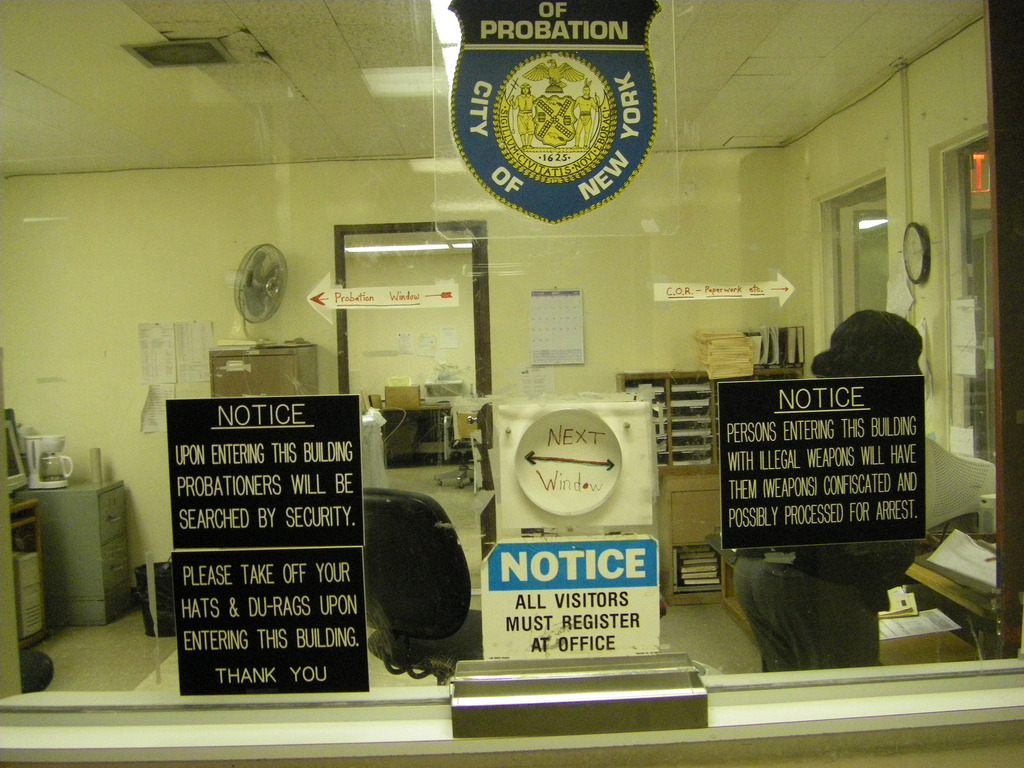 Object Timeline
| | |
| --- | --- |
| | |
| 2011 | Work on this object began. |
| 2013 | Work on this object ended. |
| 2016 | |
| 2023 | |
This is a Project. It was graphic design by Carin Goldberg. It is dated 2011–13.
New York City's Department of Probation supervises close to 26,000 people sentenced to probation as an alternative to jail time each day, yet the agency's waiting rooms were visually chaotic spaces not suited for hours of waiting. Overhauling the entire system included barrier-breaking design, a climate of civic service for all citizens, and groundbreaking arts programs. Waiting rooms were transformed into user-friendly Resource Hubs, staff moved from behind bulletproof glass to work face-to-face with the clients and help them find stable situations, and wait times fell to 20 minutes.
Our curators have highlighted 1 object that are related to this one.
We have
1 video
that features
Probation Resource Hubs
.