Retrieve Your Museum Visit
As of Jan 31, 2022 you will be able to retrieve your visit information only if you have previously logged in with your visit code and retrieved your visit.
Only tickets printed before March, 2020 will have this code. The visit code is the group of big letters and/or numbers on your ticket to the right of "YOUR CODE." For the example ticket below, the code is tgyhv.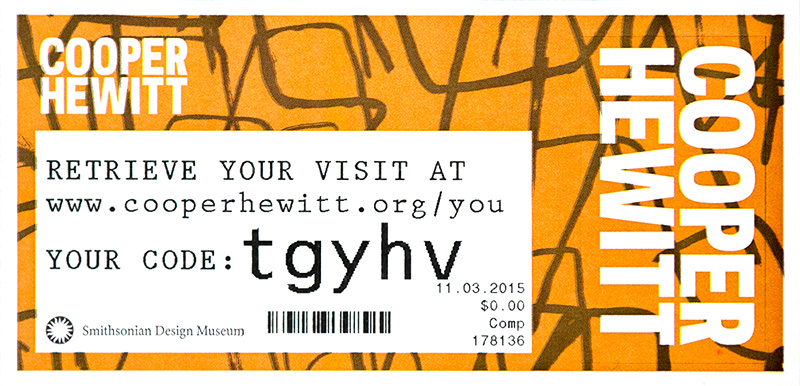 If your ticket doesn't look like that, it means you have one of the older tickets! You could call that "iterative design" on our part. For those tickets, the code is the group of letters and/or numbers that follow the URL http://cprhw.tt/v/.