This is a Kimono coat. It is dated 2017 and we acquired it in 2017. Its medium is wool, linen, mixed fibers and its technique is needle-punch felted. It is a part of the Textiles department.
As part of Eileen Fisher's numerous sustainability efforts, the company committed to taking back used Eileen Fisher garments from its customers. Since 2009, with almost no promotion of the initiative, over 600,000 garments were returned. About 40% are still usable; they are cleaned and repaired in the company's recycling centers in Irvington, NY and Seattle and sold through Green Eileen outlets. The proceeds support foundations working for the empowerment of women and girls.
To address the remaining 60% which are too damaged to be used as-is, the company established Eileen Fisher Labs, a working group tasked with finding ways to recycle the unwearable clothing. In 2016, in conjunction with the Council of Fashion Designers of America, Eileen Fisher created the Social Innovator Fellowship. Three recent graduates of Parsons School of Design, Lucy Jones, Teslin Doud, and Carmen Gama, spent a year developing solutions for reusing the growing mountain of discarded clothing. The culmination of the fellowship was a capsule collection of 500 "ReMade in the USA" garments. The collection was built around three concepts: deconstructing woven garments and re-sewing them into new apparel items, bundle-dyeing to camouflage stains on silk blouses, and needle-punch felting for sweaters and woolens.
Needle punch is a type of industrial felting which uses beds of barbed needles to mechanically entangle fibers. Used garments are deconstructed to their 2-dimensional pieces, layered on top of a gauzy substrate, and passed several times through the machine. The entangling action blends the colored fibers from different layers, giving a soft, painterly effect. The resulting fabric is suitable for upholstery, wall hangings, or coats. While the surfaces are much more active than is typical of the brand, the patterns are taken from the archives: this kimono-inspired coat was one of Eileen Fisher's first designs and consists of 17 garments that are a blend of wool and linen. Each ReMade garment includes on its tag the number of recycled garments it took to make it.
The ReMade kimono coat will be available for retail purchase in fall 2017.
This object was donated by Eileen Fisher. It is credited Gift of Eileen Fisher.
Our curators have highlighted 7 objects that are related to this one. Here are three of them, selected at random:
Its dimensions are
H x W: 102.2 × 148.6 cm (40 1/4 × 58 1/2 in.)
Cite this object as
Kimono Coat; wool, linen, mixed fibers; H x W: 102.2 × 148.6 cm (40 1/4 × 58 1/2 in.); Gift of Eileen Fisher; 2017-30-2
We have
1 video
that features
Kimono Coat
.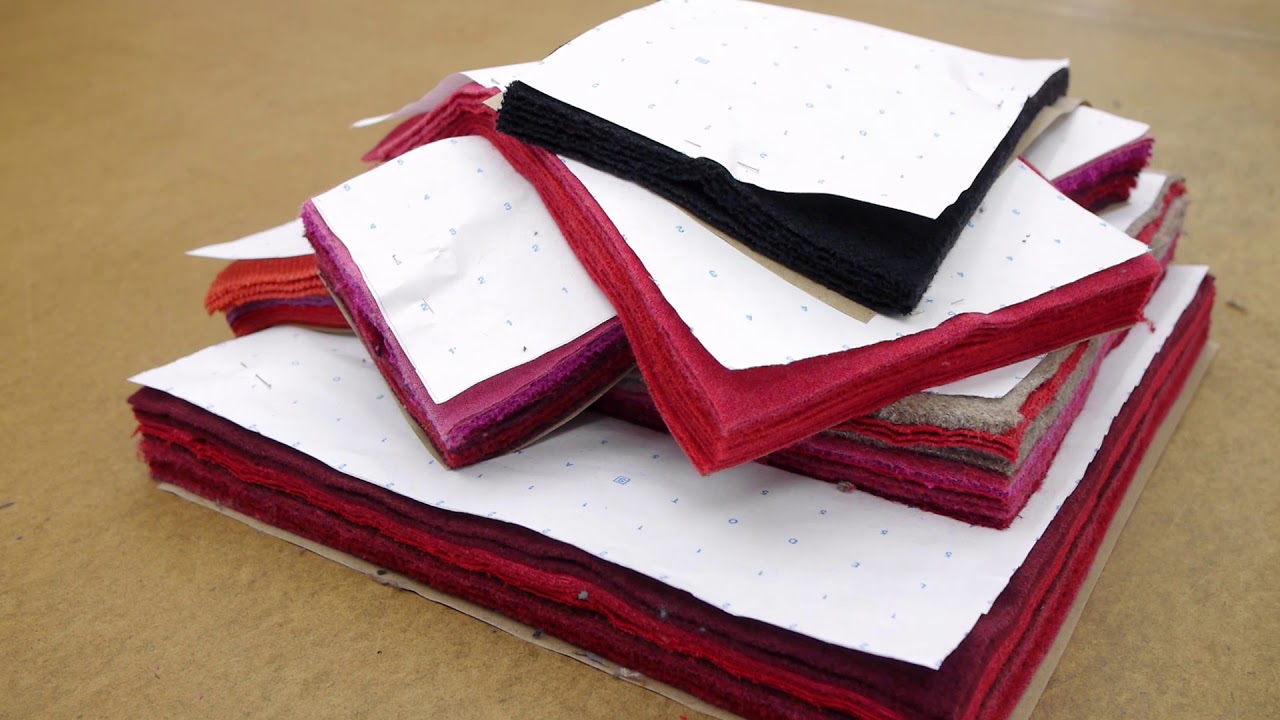 This Kimono Coat is made from recycled Eileen Fisher sweaters.