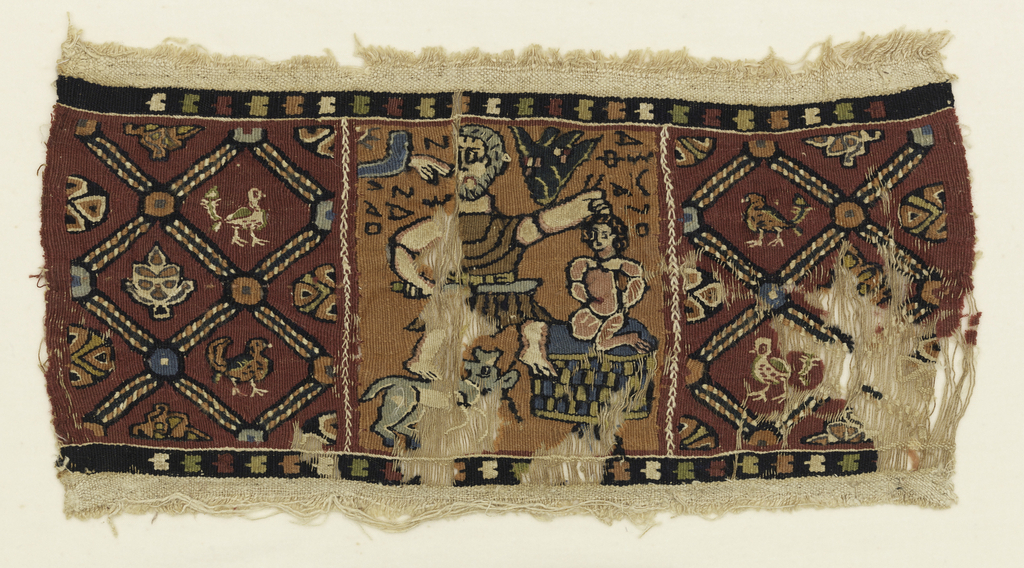 Band, The Sacrifice of Isaac
This is a Band. It is dated 6th–8th century and we acquired it in 1902. Its medium is warp; s-spun, z-twist linen. wefts; s-spun linen, s-spun wools and its technique is slit tapestry with supplementary weft wrapping. It is a part of the Textiles department.
This object was donated by John Pierpont Morgan. It is credited Gift of John Pierpont Morgan.
Its dimensions are
H x W: 29.3 x 14.4 cm (11 9/16 x 5 11/16 in.)
Cite this object as
Band, The Sacrifice of Isaac; Egypt; warp; s-spun, z-twist linen. wefts; s-spun linen, s-spun wools; H x W: 29.3 x 14.4 cm (11 9/16 x 5 11/16 in.); Gift of John Pierpont Morgan; 1902-1-142