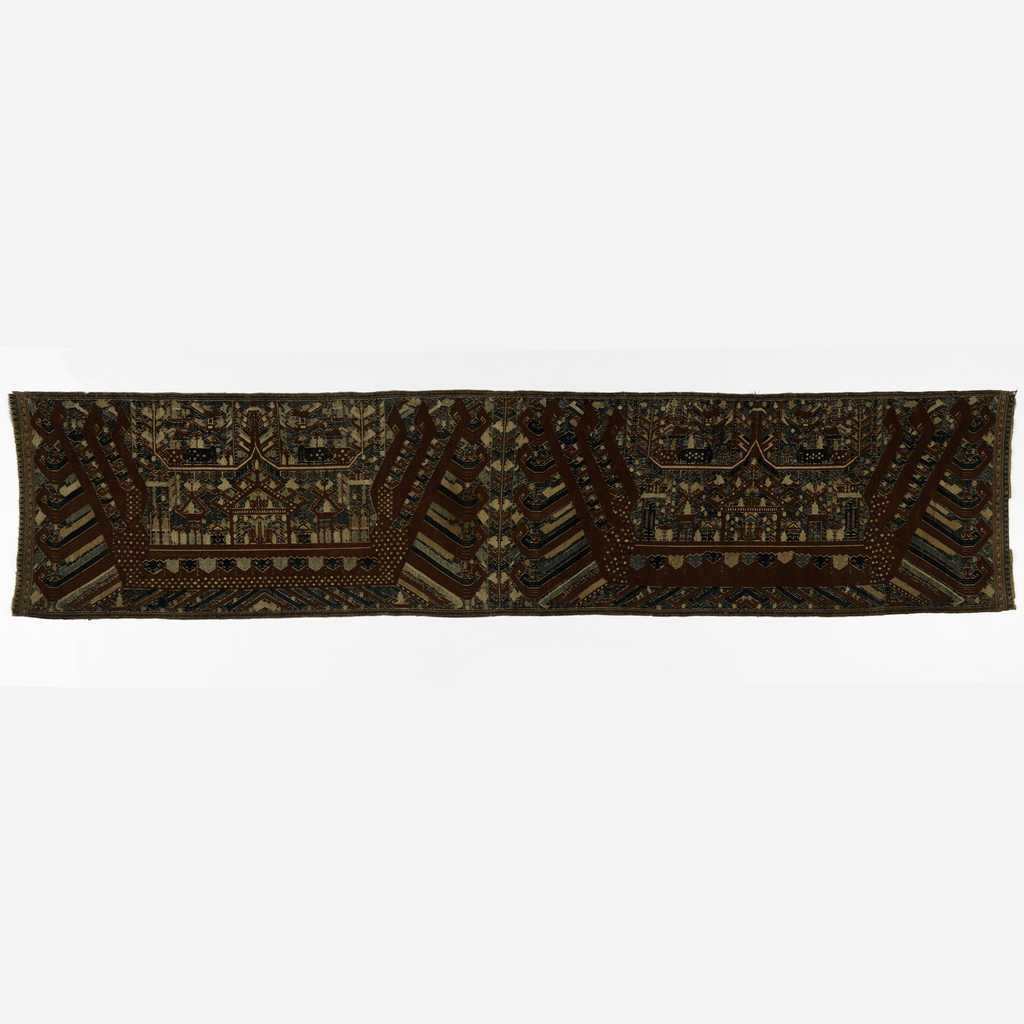 Palepai (ship Cloth) (Indonesia)
This is a Palepai (ship cloth). It is dated mid-19th century and we acquired it in 1962. Its medium is cotton embroidery on cotton foundation and its technique is embroidered on plain weave. It is a part of the Textiles department.
This object was donated by Alan L. Wolfe. It is credited Gift of Alan L. Wolfe.
Its dimensions are
H x W: 64.1 x 279.4 cm (25 1/4 x 110 in.)
Cite this object as
Palepai (ship Cloth) (Indonesia); cotton embroidery on cotton foundation; H x W: 64.1 x 279.4 cm (25 1/4 x 110 in.); Gift of Alan L. Wolfe; 1962-233-23