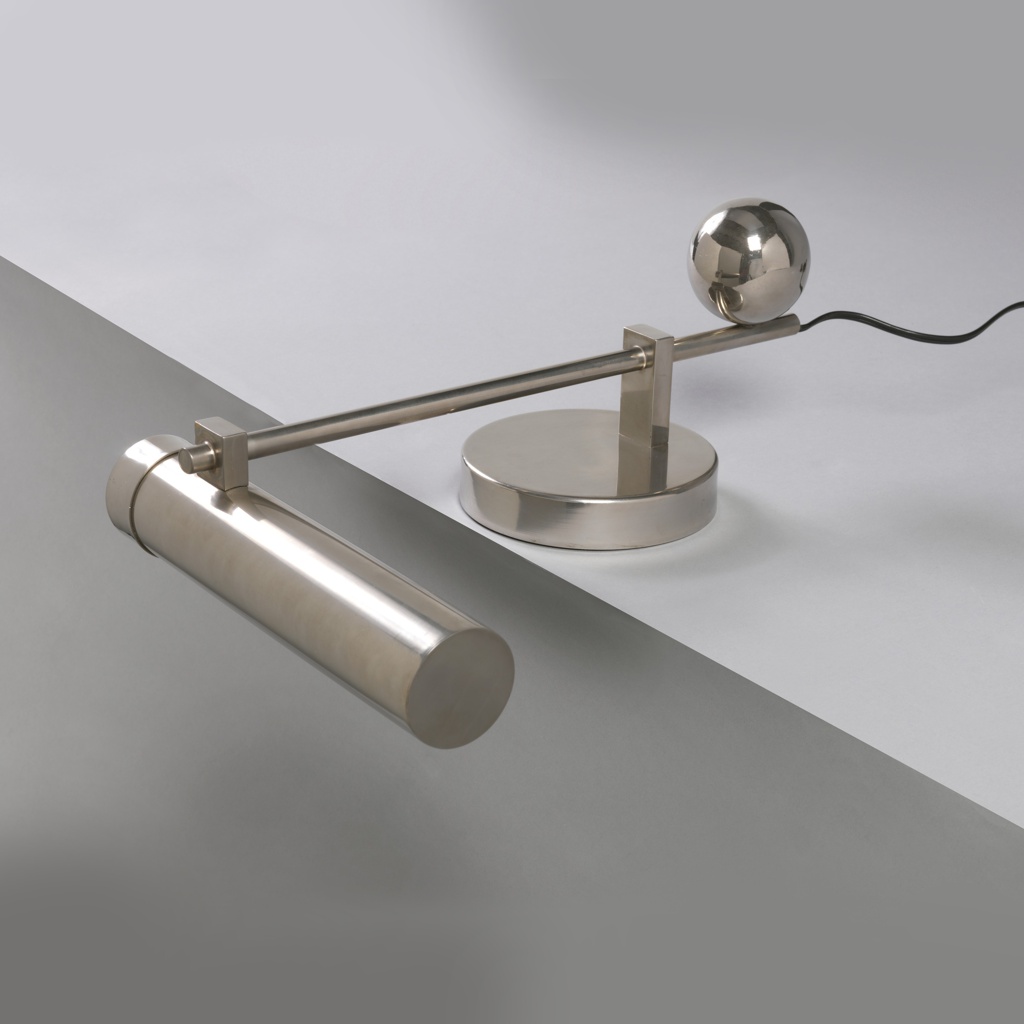 This is a Piano lamp. It was designed by J.J.Pieter Oud and manufactured by W.H. Gispen. It is dated 1928 and we acquired it in 1994. Its medium is metal, chrome-plated metal, bakelite. It is a part of the Product Design and Decorative Arts department.
A self-described "poetic functionalist," Dutch architect J.J. Pieter Oud rejected ornamentation and historicism of any kind. The Gispen firm produced a wide range of metalwork, including bent tubular steel furniture and modern lighting devices, based on straightforward geometric shapes and featuring functional characteristics such as adjustability.
This object was featured in our Object of the Week series in a post titled Functional Sculpture.
It is credited Museum purchase from the Decorative Arts Association Acquisition and Smithsonian Collections Acquisition Funds.
Our curators have highlighted 1 object that are related to this one.
Its dimensions are
H x W x D: 11.5 x 29 x 20 cm (4 1/2 x 11 7/16 x 7 7/8 in.)
Cite this object as
Model 404 Piano Lamp; Designed by J.J.Pieter Oud (Netherlands); Manufactured by W.H. Gispen; Netherlands; metal, chrome-plated metal, bakelite; H x W x D: 11.5 x 29 x 20 cm (4 1/2 x 11 7/16 x 7 7/8 in.); Museum purchase from the Decorative Arts Association Acquisition and Smithsonian Collections Acquisition Funds; 1994-71-21