This is a pendant lamp. It was designed by Tord Boontje and manufactured by Artecnica. It is dated 2004 and we acquired it in 2007. Its medium is silver-plated photographically etched stainless steel. It is a part of the Product Design and Decorative Arts department.
The Dutch-born award-winning designer Tord Boontje, is a graduate of both the Design Academy in Eindhoven and the Royal College of Art in London. His interior architecture and exhibition designs include both unique and limited edition pieces, commissions for museums like the Victoria and Albert in London, and work for retailers as varied as Target and Hermès. Boontje's numerous mass-produced designs include textiles for Kvadrat and tableware for Salviati. Boontje's work is held by major museums.
The Garland light represents an intersection of Boontje's interest in pattern-making and textiles. Designed to be mass produced in various metal finishes and colors, each lamp is a pliable garland with no fixed shape. The photographically-etched stainless steel can be draped and layered around a light bulb according to the owner's whim. Garland exemplifies a growing trend among designers to create works that can be customized by the end user.
The proposed acquisition of Garland in two metal finishes would augment the museum's holdings of contemporary Dutch design and would help to bring the lighting collection into the 21st century. The Garland light will also be included in the forthcoming Cooper-Hewitt exhibition Rococo: The Continuing Curve, 1730–2008.
This object was featured in our Object of the Week series in a post titled A Metal Lace Chandelier: Tord Boontje's Modern Twist on Centuries-Ago Style.
This object was donated by Artecnica. It is credited Gift of Artecnica.
Our curators have highlighted 9 objects that are related to this one. Here are three of them, selected at random:
Its dimensions are
H x diam.: 74.9 x 31.8 cm (29 1/2 x 12 1/2 in.) L: (cord): 38.1 cm (15 in.)
Cite this object as
Garland Pendant Lamp; Designed by Tord Boontje (Dutch, b. 1968); Manufactured by Artecnica (United States); USA; silver-plated photographically etched stainless steel; H x diam.: 74.9 x 31.8 cm (29 1/2 x 12 1/2 in.) L: (cord): 38.1 cm (15 in.); Gift of Artecnica; 2007-38-1-a/c
We have
1 video
that features
Garland Pendant Lamp
.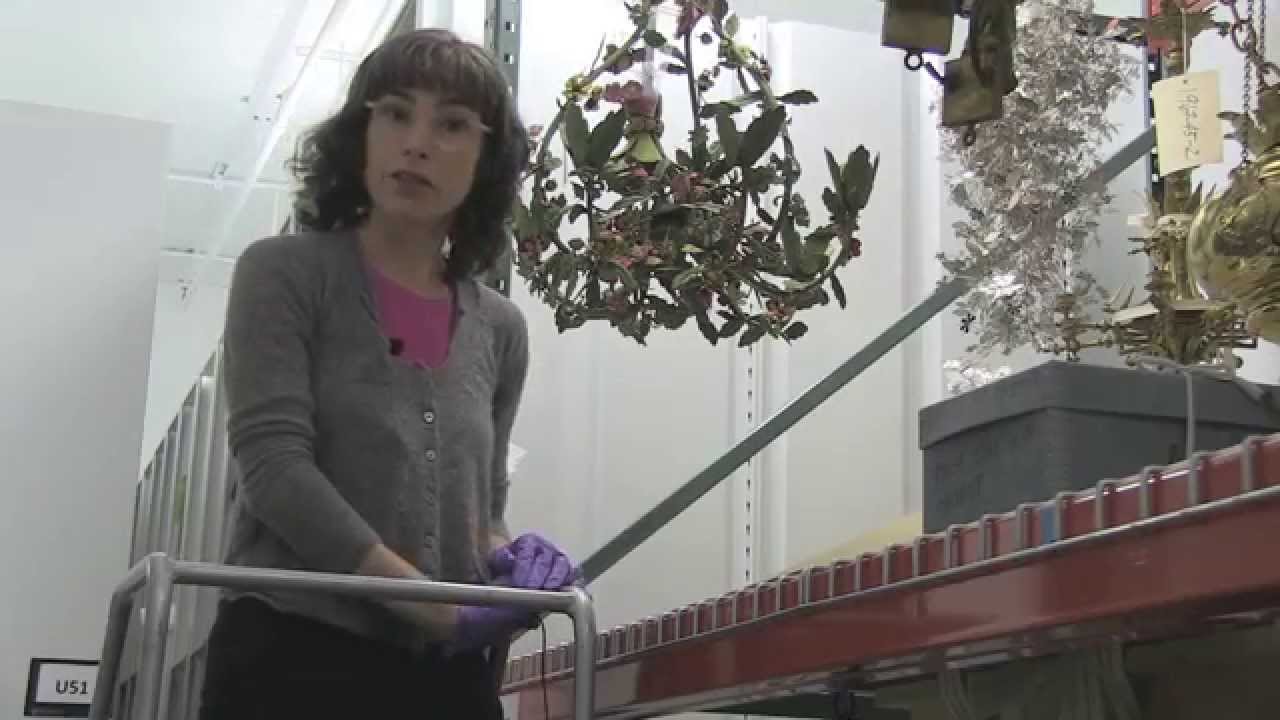 Conservator Annie Hall and Curator Cindy Trope discuss the Garland Lamp, how it's made, and how it gets stowed and cleaned in museum storage.