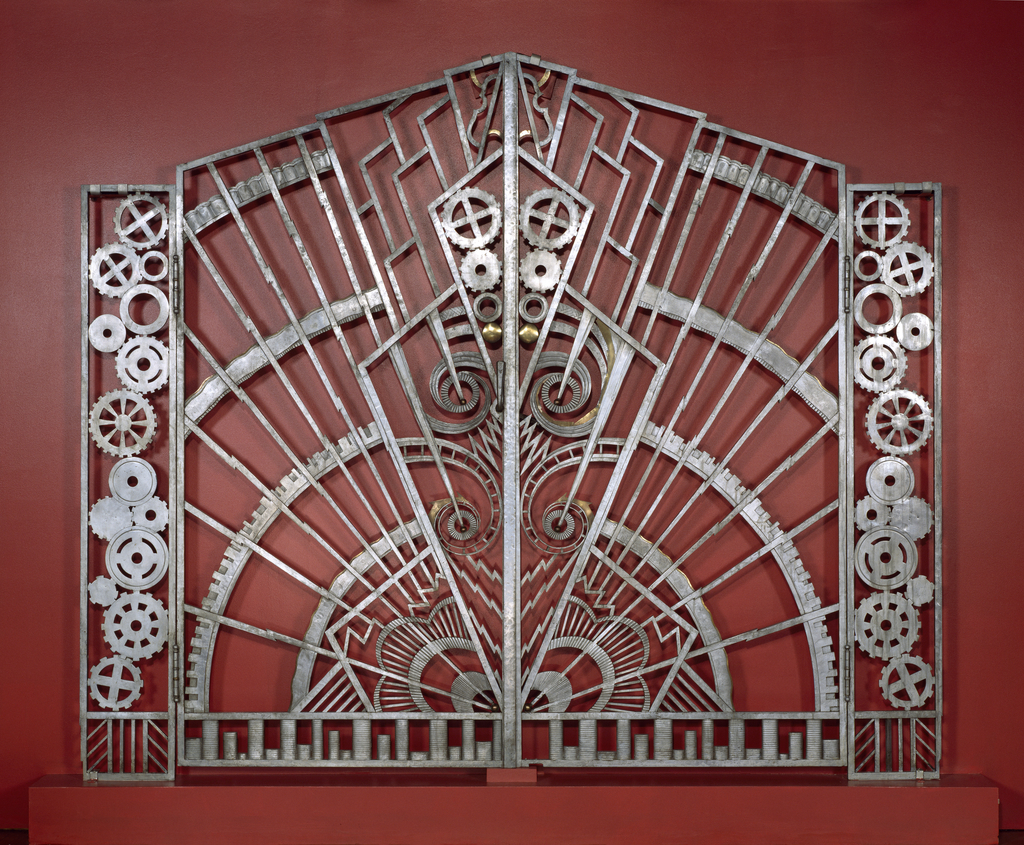 Object Timeline
| | |
| --- | --- |
| 1928 | Work on this object began. |
| 1993 | |
| 1994 | |
| 2012 | |
| 2017 | |
Chanin Building Pair Of Gates, 1928
This is a Pair of gates. It was designed by René Paul Chambellan. It is dated 1928 and we acquired it in 1993. Its medium is wrought iron, bronze. It is a part of the Product Design and Decorative Arts department.
These gates, from the entrance to the Chanin Building's executive suite, are excellent examples of the important role metalwork played in defining the art deco style of New York skyscrapers from about 1925 to 1940. The gates' largely linear, radiating design created an industrially informed aesthetic that was part of the machine-age era.
This object was donated by Mr. Marcy Chanin. It is credited Gift of Marcy Chanin.
Our curators have highlighted 2 objects that are related to this one.
Its dimensions are
H x W x D (-1): 189.2 x 114.3 x 11.4cm (74 1/2 x 45 x 4 1/2 in.) H x W x D (-2): 189.2 x 114.3 x 11.4 cm (74 1/2 x 45 x 4 1/2 in.)