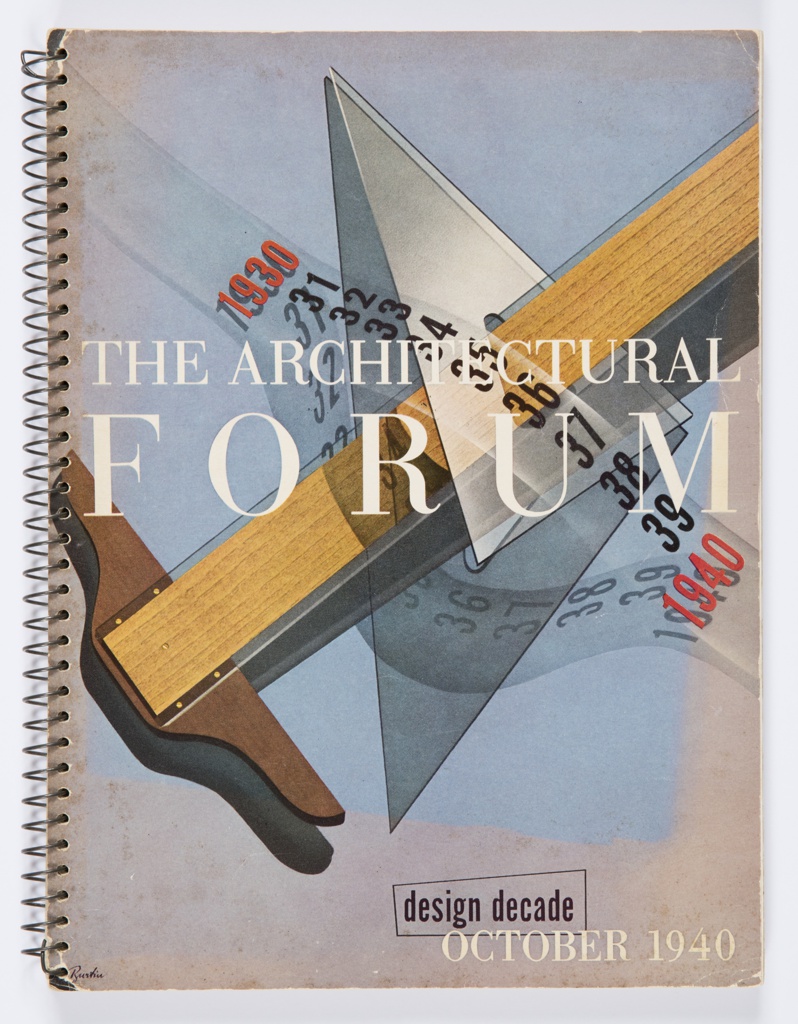 Magazine, The Architectural Forum
This is a Magazine.
This object is not part of the Cooper Hewitt's permanent collection. It has been able to spend time at the museum on loan from Virginia Bayer.
It is dated 1940. It is a part of the
department.
Mergentime's work was included in many newspapers and magazines across the United States, and she was one of the few women featured in Architectural Forum Design Decade. In the magazine's Home section were her designs for glass cookware and tableware, photos of a Spencerian horse plate, and table mats with matching napkins. Although her sleek and modern Central Park West apartment by avant-garde designer, Frederick Kiesler, was not featured among the other modernist interiors, the sideboard he designed for her apartment appeared prominently in the magazine.
It is credited Courtesy of Mergentime Family Archive.
Its dimensions are
L x W x D: 30.5 × 22.9 × 2.5 cm (12 × 9 × 1 in.)