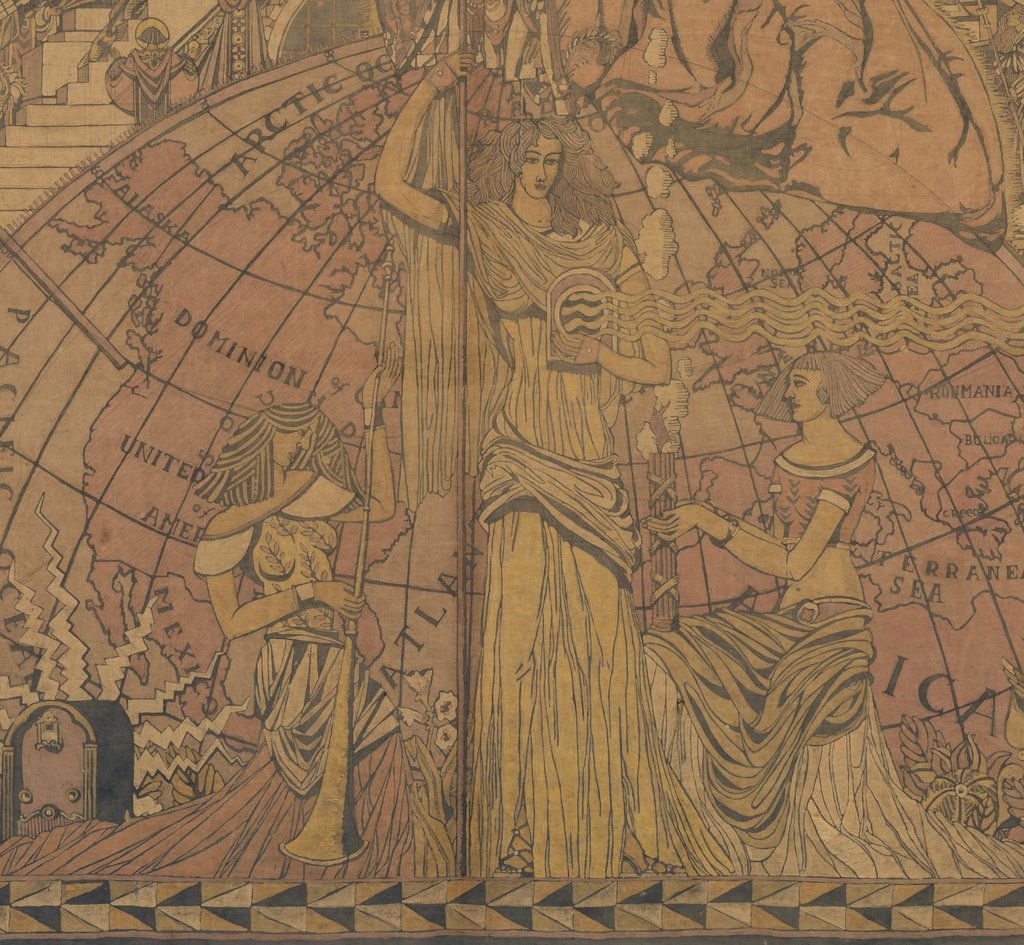 Object Timeline
| | |
| --- | --- |
| | |
| 1934 | Work on this object began. |
| 2016 | |
| 2017 | |
| 2018 | |
Mural Detail, The World of Radio, 1934
This is a Mural detail. It was designed by Arthur Gordon Smith and made for Mrs. Nadea Dragonette Loftus and Jessica Dragonette. It is dated 1934. Its medium is cotton and its technique is wax resist dyeing (batik) on plain weave.
Allegorical figure of a woman representing Radio wears a long pleated gown and sandals. Her upraised arm supports the microphone that Jessica Dragonette stands before while a radio held near her heart emits radio waves.
It is credited Gift of Nicholas Meredith Turner in memory of Jessica Dragonette.