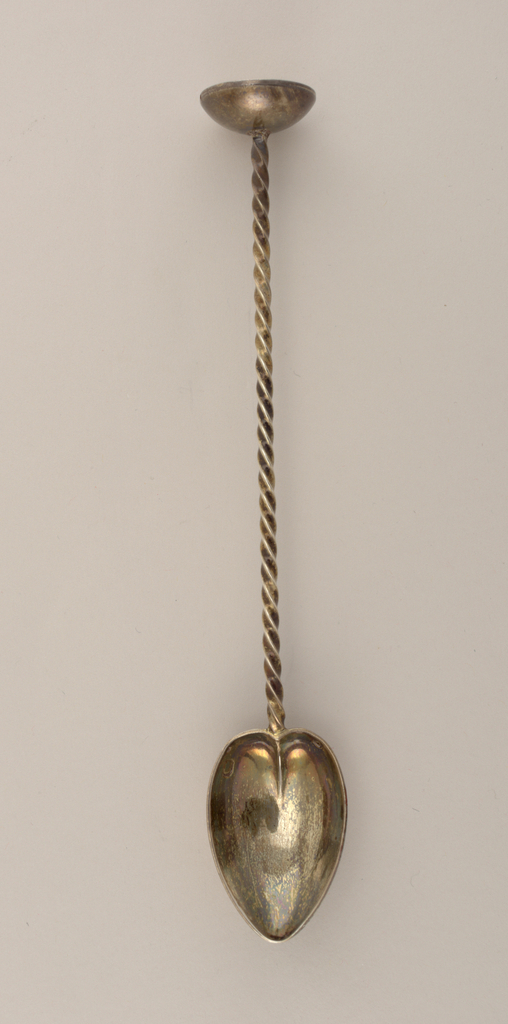 Spoon (France), 19th century
This is a Spoon. It is dated 19th century and we acquired it in 1909. Its medium is silver. It is a part of the Product Design and Decorative Arts department.
This object was donated by Mrs. John Hobart Warren. It is credited Gift of Mrs. John Hobart Warren.
Its dimensions are
H x W x D: 17 x 2.9 x 2.9 cm (6 11/16 x 1 1/8 x 1 1/8 in.)
It has the following markings
Bowl interior: Minerva head for silver fineness of .950 used from 1838-1973. Exterior: stamped with Bigorne and possibly a boar's head and two obscured marks.
It is inscribed
Circular crusher engraved with "D.C.", faded.
Cite this object as
Spoon (France), 19th century; silver; H x W x D: 17 x 2.9 x 2.9 cm (6 11/16 x 1 1/8 x 1 1/8 in.); Gift of Mrs. John Hobart Warren; 1909-21-22