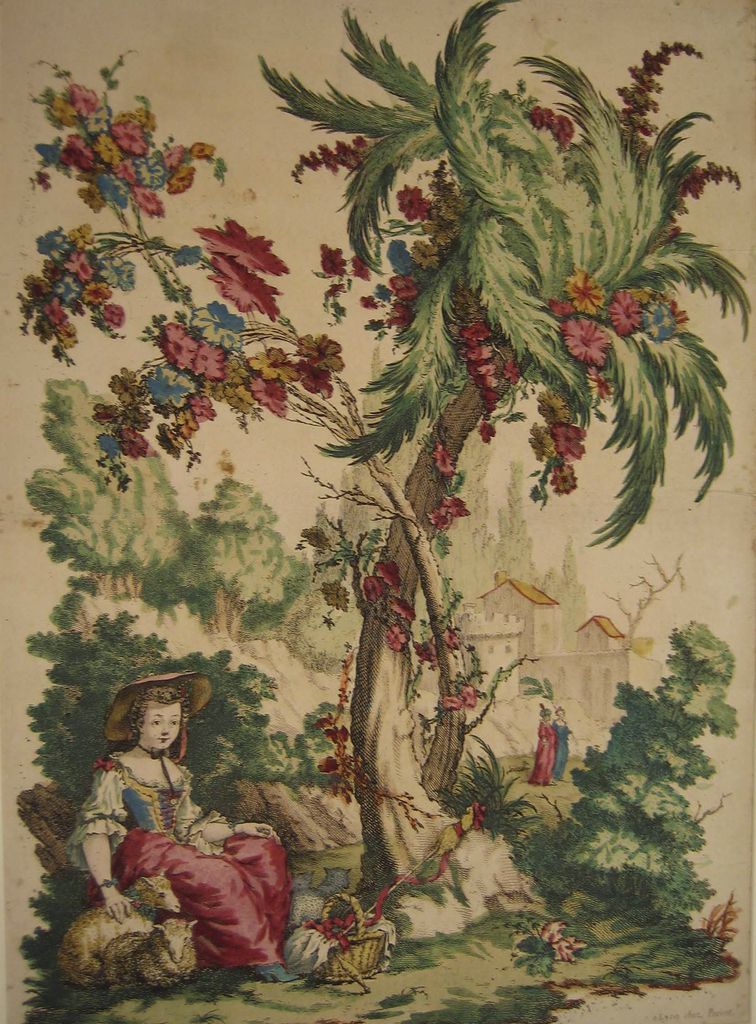 Print, A Little Shepherdess, 1740–45
This is a Print. It was designed by Alexis Peyrotte. It is dated 1740–45 and we acquired it in 1921. Its medium is hand-colored etching with watercolors on paper. It is a part of the Drawings, Prints, and Graphic Design department.
This object was donated by Sarah Cooper Hewitt. It is credited Gift of Eleanor and Sarah Hewitt.
Its dimensions are
79.5 x 56.5 cm (31 5/16 x 22 1/4 in. )
It is inscribed
Bottom left: "[artist's monogram] Sc."; at right: "a Lyon chez Pariset."
Cite this object as
Print, A Little Shepherdess, 1740–45; Designed by Alexis Peyrotte (French, 1699–1769); France; hand-colored etching with watercolors on paper; 79.5 x 56.5 cm (31 5/16 x 22 1/4 in. ); Gift of Eleanor and Sarah Hewitt; 1921-22-261