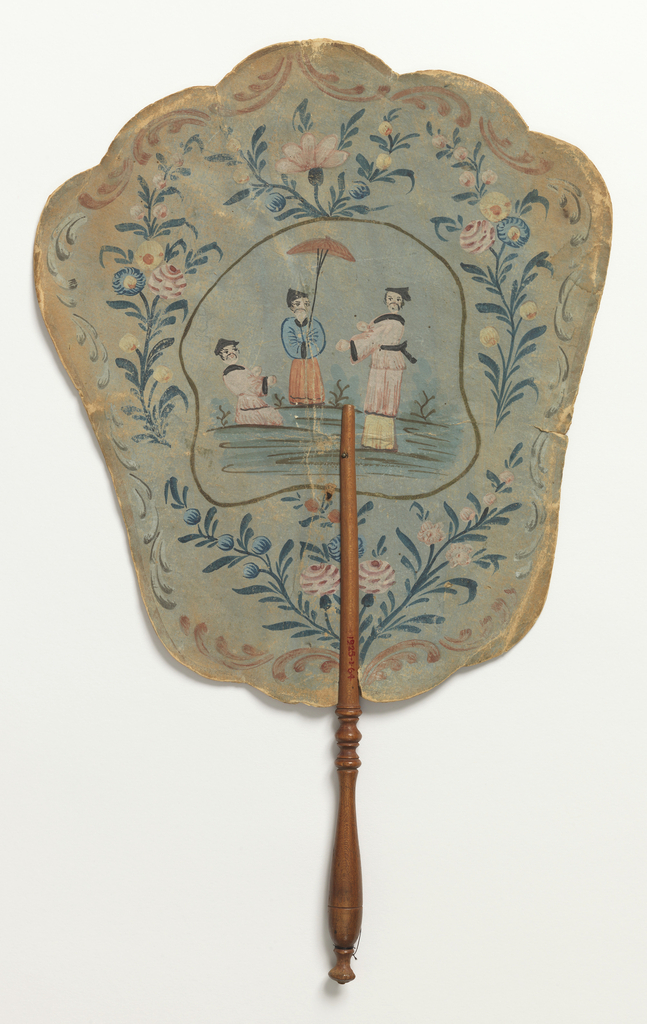 This is a Handscreen. It is dated 1769–1800 and we acquired it in 1925. Its medium is engraved and painted paper leaf, turned wood handle. It is a part of the Textiles department.
This object was donated by Advisory Council. It is credited Purchased for the Museum by the Advisory Council.
It has the following markings
Printed on reverse, at bottom: A Paris Chez Pos...ue St. Jacq. au Griffon d'Or.
Cite this object as
Handscreen; engraved and painted paper leaf, turned wood handle; Purchased for the Museum by the Advisory Council; 1925-1-64