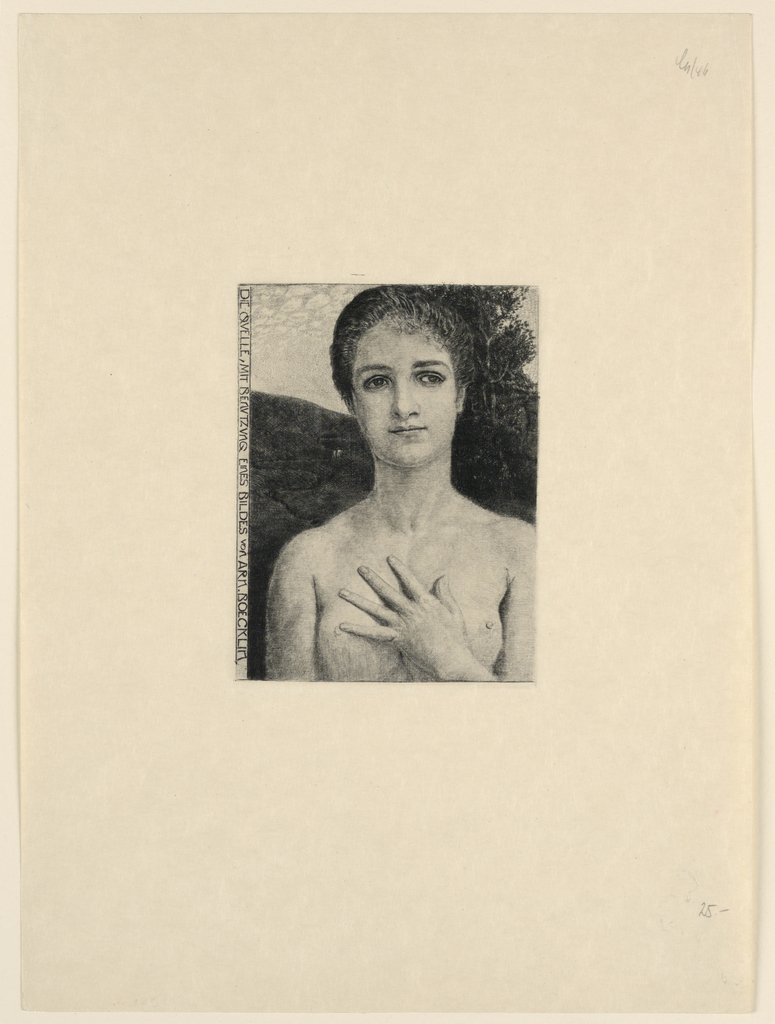 Object Timeline
| | |
| --- | --- |
| 1950 | |
| 2015 | |
| 2022 | |
This is a Print. It was created by Arnold Böcklin. It is dated ca. 1890 and we acquired it in 1950. Its medium is printed black ink on paper. It is a part of the Drawings, Prints, and Graphic Design department.
This object was donated by Daniel Kelleher. It is credited Museum purchase through gift of Mrs. Henry B. du Pont.
Its dimensions are
Platemark: 15.3 x 11.9 cm (6 in. x 4 11/16 in.) 37.4 x 27.4 cm (14 3/4 x 10 13/16 in.)
It is inscribed
Inscribed vertically on plate, left: Die Quelle, mit Benutzung eines Bildes von Arn. Boecklin.
Cite this object as
Print, Woman; Arnold Böcklin (Swiss, 1827 - 1901); printed black ink on paper; Platemark: 15.3 x 11.9 cm (6 in. x 4 11/16 in.) 37.4 x 27.4 cm (14 3/4 x 10 13/16 in.); Museum purchase through gift of Mrs. Henry B. du Pont; 1950-94-1