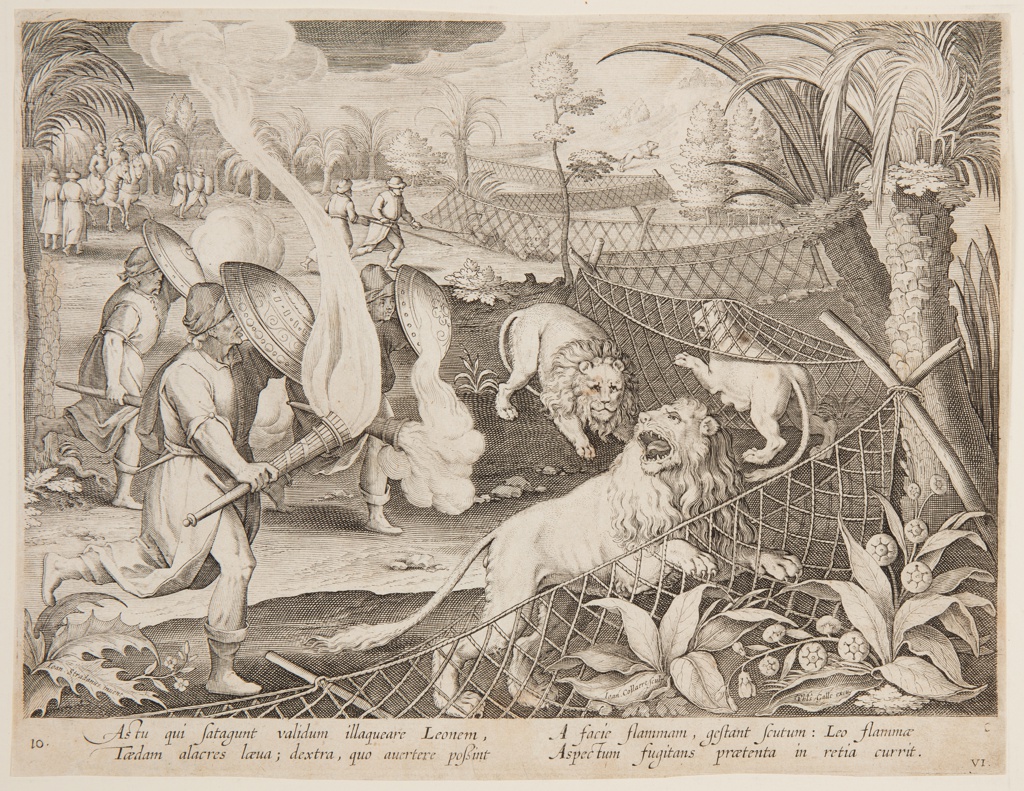 Print, Lion trap, ca. 1595
This is a print. It was after Jan van der Straet, called Stradanus and engraved by Hans Collaert II and Philips Galle. It is dated ca. 1595 and we acquired it in 1952. Its medium is engraving on paper. It is a part of the Drawings, Prints, and Graphic Design department.
This object was donated by Mrs. A. W. Erickson. It is credited Gift of Mrs. A. W. Erickson.
Its dimensions are
20.1 × 26 cm (7 15/16 × 10 1/4 in.)
It is inscribed
At lower left: Ioan. Stradanus invent.; Right of center, below: Ioan. Collaert Sculp.; at lower right: Phls Galle excud. Below: AS TU QUI SATAGUNT VALIDUM ILLAGUEARE LEONEM...; Lower left: 10; lower right: VI
Cite this object as
Print, Lion trap, ca. 1595; After Jan van der Straet, called Stradanus (Flemish, 1523–1605); Netherlands; engraving on paper; 20.1 × 26 cm (7 15/16 × 10 1/4 in.); Gift of Mrs. A. W. Erickson; 1952-37-7