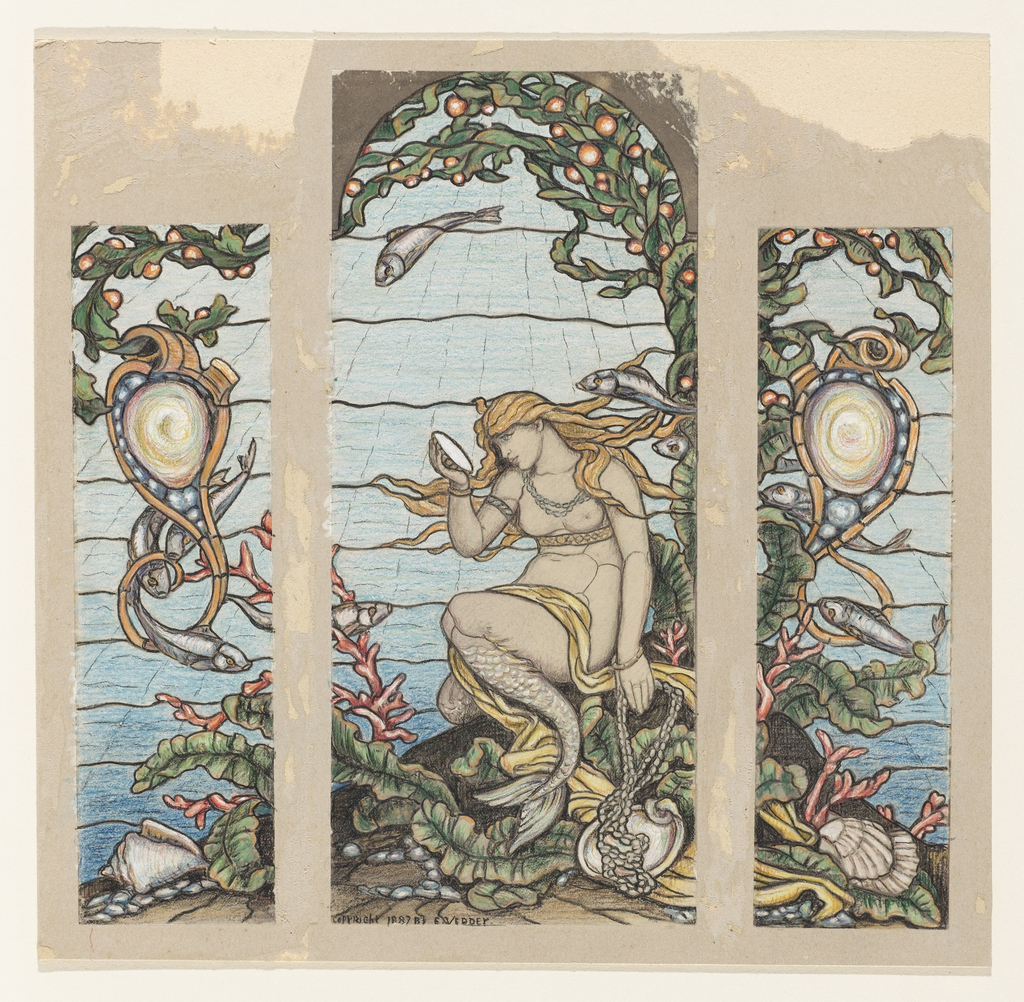 Drawing, "The Mermaid Window", Design for Stained Glass Window for the A.H. Barney Residence, New York, NY, 1882
This is a Drawing. It was created by Elihu Vedder and manufactured by Tiffany and Co., New York and made for (as the client) Ashbel Holmes Barney. It is dated 1882 and we acquired it in 1955. Its medium is colored crayons, brush and gold paint on off white wove paper, three sheets mounted together. It is a part of the Drawings, Prints, and Graphic Design department.
This object was donated by The American Academy of Arts & Letters. It is credited Gift of the American Academy of Arts and Letters.
Its dimensions are
Image: 18.6 x 5.2 cm (7 5/16 x 2 1/16 in.)
Cite this object as
Drawing, "The Mermaid Window", Design for Stained Glass Window for the A.H. Barney Residence, New York, NY, 1882; Elihu Vedder (American, 1836 – 1923); USA; colored crayons, brush and gold paint on off white wove paper, three sheets mounted together; Image: 18.6 x 5.2 cm (7 5/16 x 2 1/16 in.); Gift of the American Academy of Arts and Letters; 1955-38-2-c