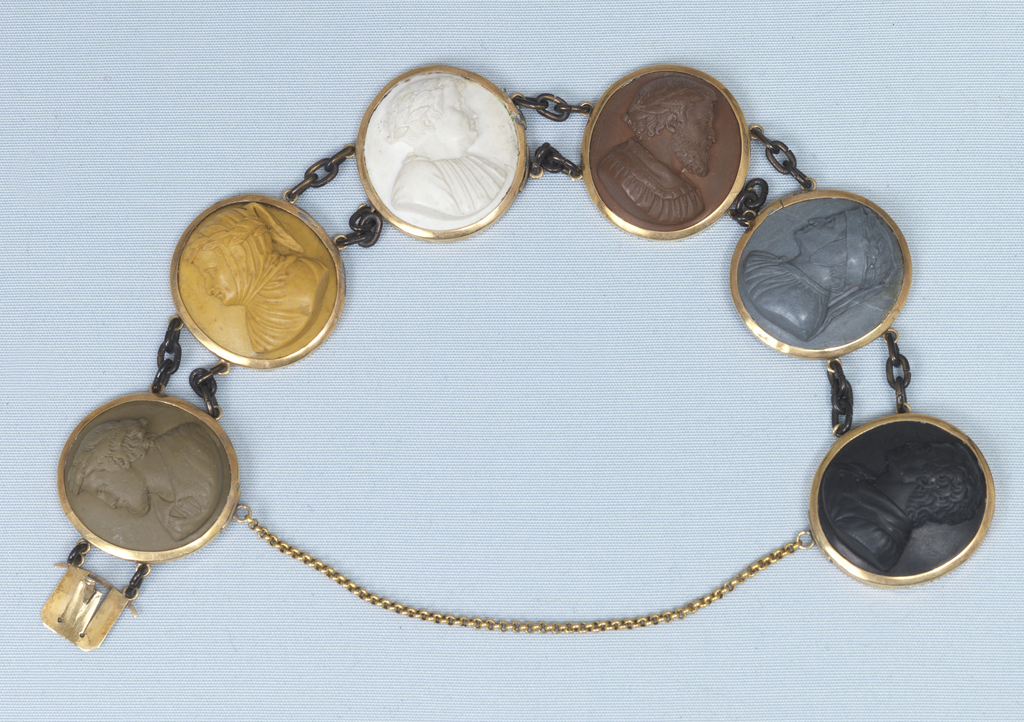 This is a bracelet. It is dated ca. 1850 and we acquired it in 1955. Its medium is carved and polished limestone, gold sheet and wire. It is a part of the Product Design and Decorative Arts department.
Cameo portraiture is typically commemorative, either of loved ones or famous figures. This Italian bracelet is an example of the latter, featuring six cameos of Dante, Ariosto, Tasso, and three others, likely Italian poets. Although often thought to be of lava, these medallions are actually made of polished limestone set in gold.
This object was donated by Emily H. Chauncey. It is credited Gift of Emily H. Chauncey.
Its dimensions are
Overall: 17 x 2.6 cm (6 11/16 x 1 in.)
Cite this object as
Bracelet (Italy); carved and polished limestone, gold sheet and wire; Overall: 17 x 2.6 cm (6 11/16 x 1 in.); Gift of Emily H. Chauncey; 1955-93-1