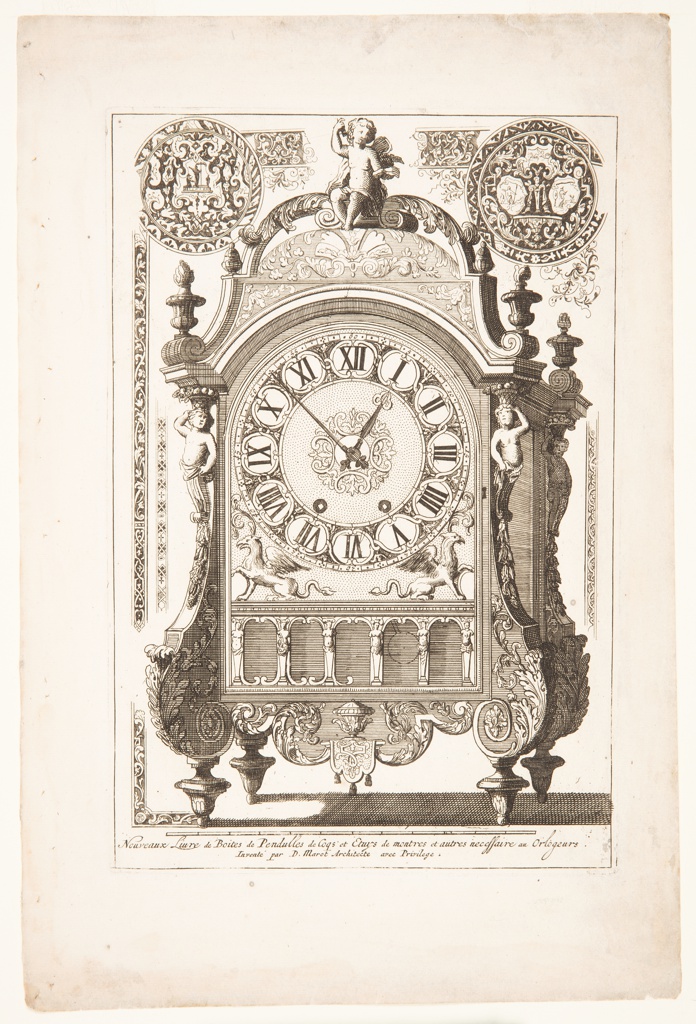 Print, Design for a table clock
This is a Print. It was designed by Daniel Marot. It is dated 1712 and we acquired it in 1958. Its medium is engraving on paper. It is a part of the Drawings, Prints, and Graphic Design department.
This object was donated by Catharine Oglesby. It is credited Gift of Catharine Oglesby.
It is inscribed
[printed, at bottom] Nouveaux Livre des Boites de Pendulles de Coqs et Etuys de montres et autres neceffaire au Orlogeurs [below] Invente par D. Marot Architecte avec Privilege
Cite this object as
Print, Design for a table clock; Designed by Daniel Marot (French, active in the Netherlands and England, 1661–1752); Netherlands; engraving on paper; Gift of Catharine Oglesby; 1958-120-9