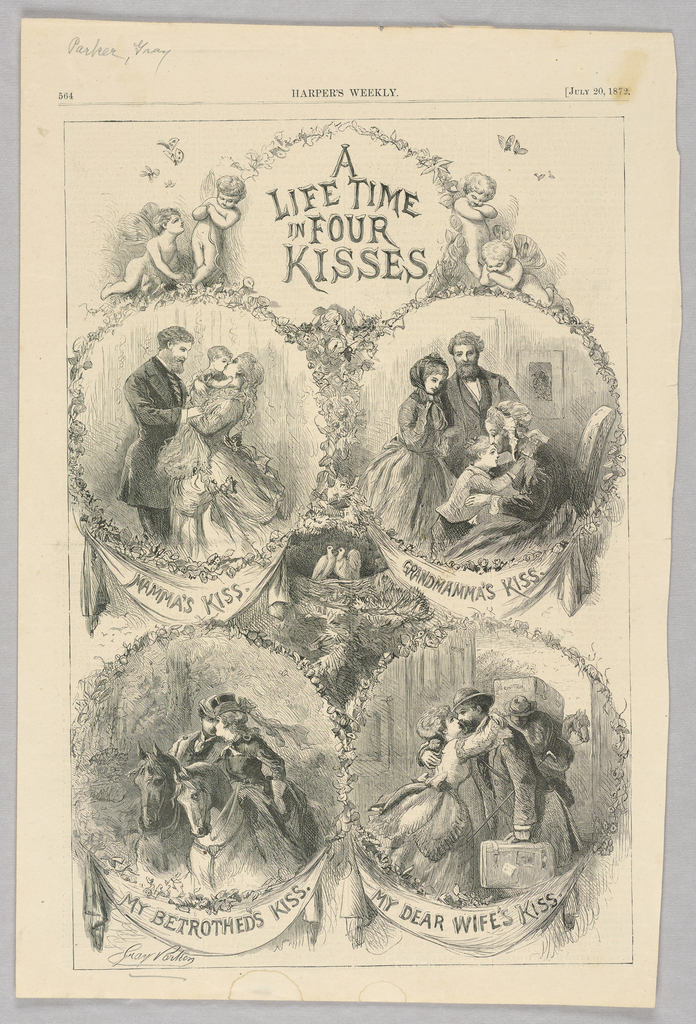 Print, A Life Time in Four Kisses, Illustration for Harper's Weekly (XVI, July 20, 1872, p. 564)
This is a Print. It was published by Harper's Weekly. It is dated July 20, 1872 and we acquired it in 1961. Its medium is wood engraving in black ink on paper. It is a part of the Drawings, Prints, and Graphic Design department.
It is signed
Signed on block, lower left: Gray Parker
It is inscribed
Inscribed on block, top center: A Life Time in Four Kisses; top left: Mamma's Kiss; top right: Grandmamma's Kiss; bottom left: My Betrothed's Kiss; bottom right: My Dear Wife's Kiss.
Cite this object as
Print, A Life Time in Four Kisses, Illustration for Harper's Weekly (XVI, July 20, 1872, p. 564); Published by Harper's Weekly; wood engraving in black ink on paper; 1961-79-13