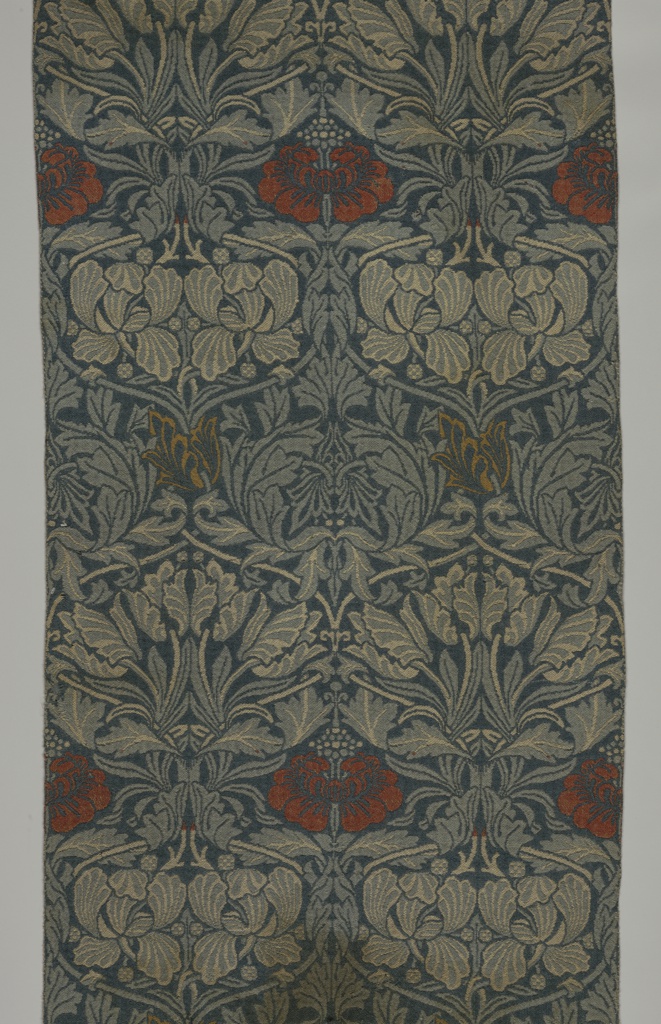 Textile, Tulip and Rose, 1876
This is a Textile. It was designed by William Morris and manufactured by Morris & Co.. It is dated 1876 and we acquired it in 1967. Its medium is wool and its technique is three intercrossed plain weave structures (triple cloth). It is a part of the Textiles department.
This object was donated by Harvey Smith. It is credited Gift of Harvey Smith.
Its dimensions are
H x W: 268.9 x 80.6 cm (105 7/8 x 31 3/4 in.)
Cite this object as
Textile, Tulip and Rose, 1876; Designed by William Morris (British, 1834–1896); England; wool; H x W: 268.9 x 80.6 cm (105 7/8 x 31 3/4 in.); Gift of Harvey Smith; 1967-20-1-a,b