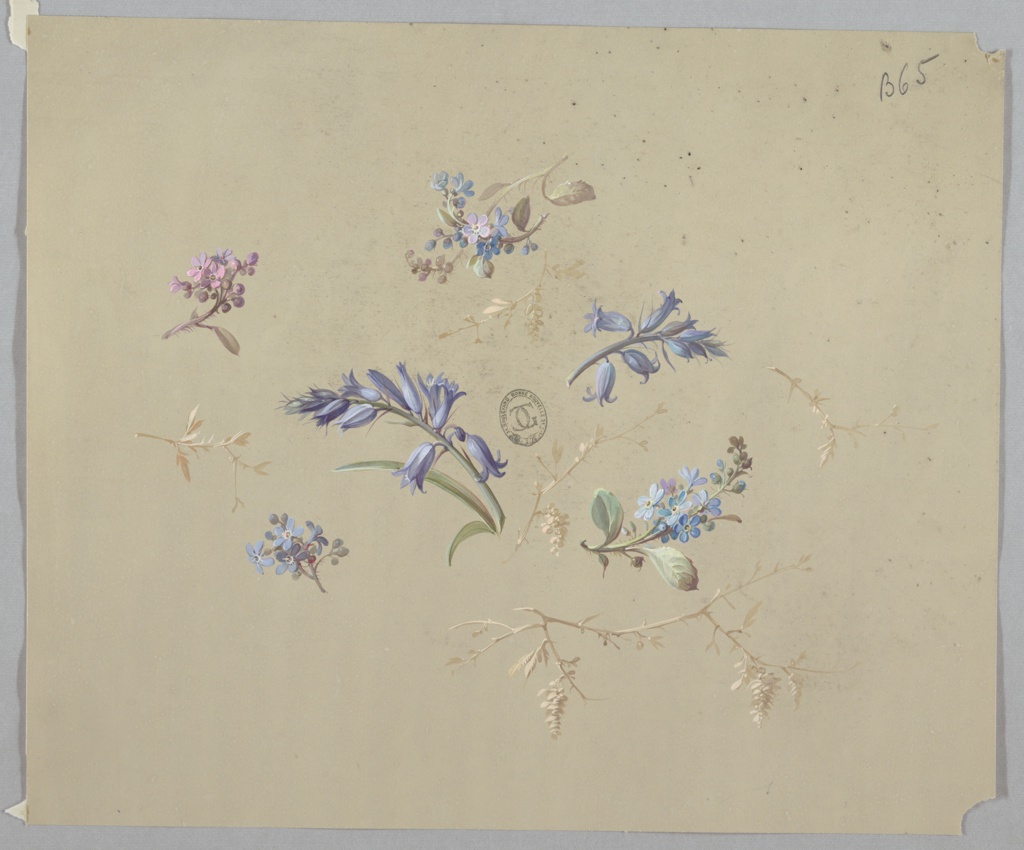 Drawing, Designs for Wallpaper and Textiles: Flowers, 19th century
This is a Drawing. It is dated 19th century and we acquired it in 1968. Its medium is brush and gouache on cream paper. It is a part of the Drawings, Prints, and Graphic Design department.
This object was donated by Harvey Smith. It is credited Gift of Harvey Smith.
Its dimensions are
34.8 x 41.8 cm (13 11/16 x 16 7/16 in.)
It has the following markings
Stamped in black at center in composition: an oval shaped seal with an interlocked CG in the center. Written around the seal: 31 Boulevard Nouvelles
It is inscribed
Inscribed in graphite, upper right: B65.
Cite this object as
Drawing, Designs for Wallpaper and Textiles: Flowers, 19th century; France; brush and gouache on cream paper; 34.8 x 41.8 cm (13 11/16 x 16 7/16 in.); Gift of Harvey Smith; 1968-107-63