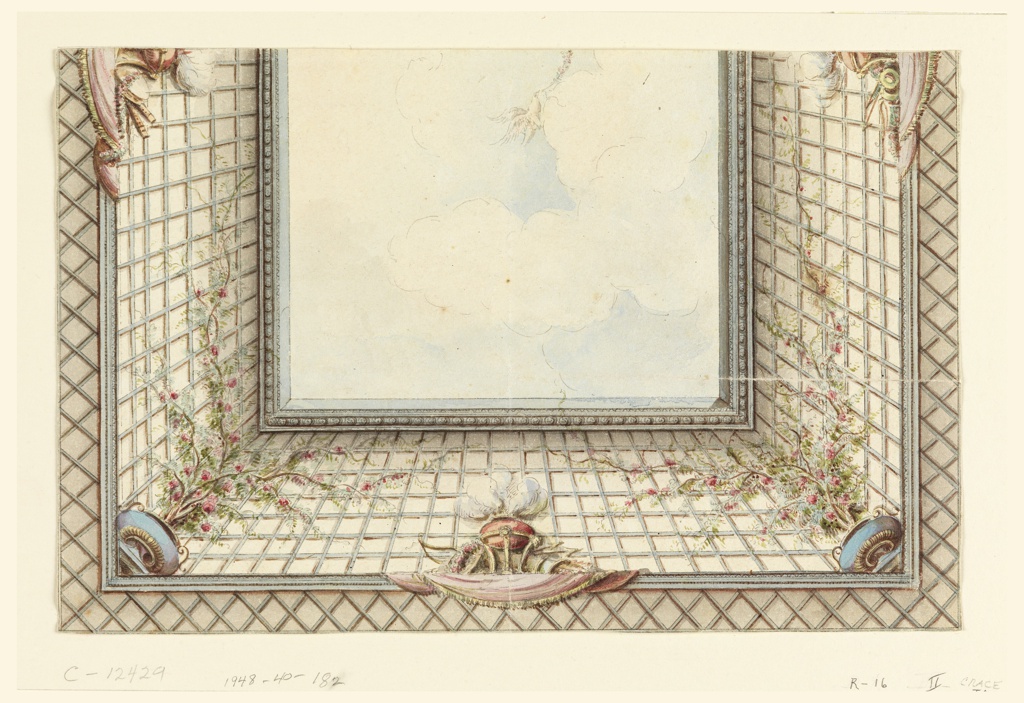 Drawing, The Royal Pavilion, Brighton, Ceiling Design: a trellised balustrade, opening to the sky, possibly for entrance hall
This is a Drawing. It was designed by Frederick Crace. It is dated 1802 or earlier and we acquired it in 1948. Its medium is brush and watercolor, pen and black ink, graphite on white wove paper. It is a part of the Drawings, Prints, and Graphic Design department.
It is credited Museum purchase through gift of Mrs. John Innes Kane.
Its dimensions are
16.2 x 25.2 cm (6 3/8 x 9 15/16 in.)
Cite this object as
Drawing, The Royal Pavilion, Brighton, Ceiling Design: a trellised balustrade, opening to the sky, possibly for entrance hall; Designed by Frederick Crace (English, 1779–1859); England; brush and watercolor, pen and black ink, graphite on white wove paper; 16.2 x 25.2 cm (6 3/8 x 9 15/16 in.); Museum purchase through gift of Mrs. John Innes Kane; 1948-40-182