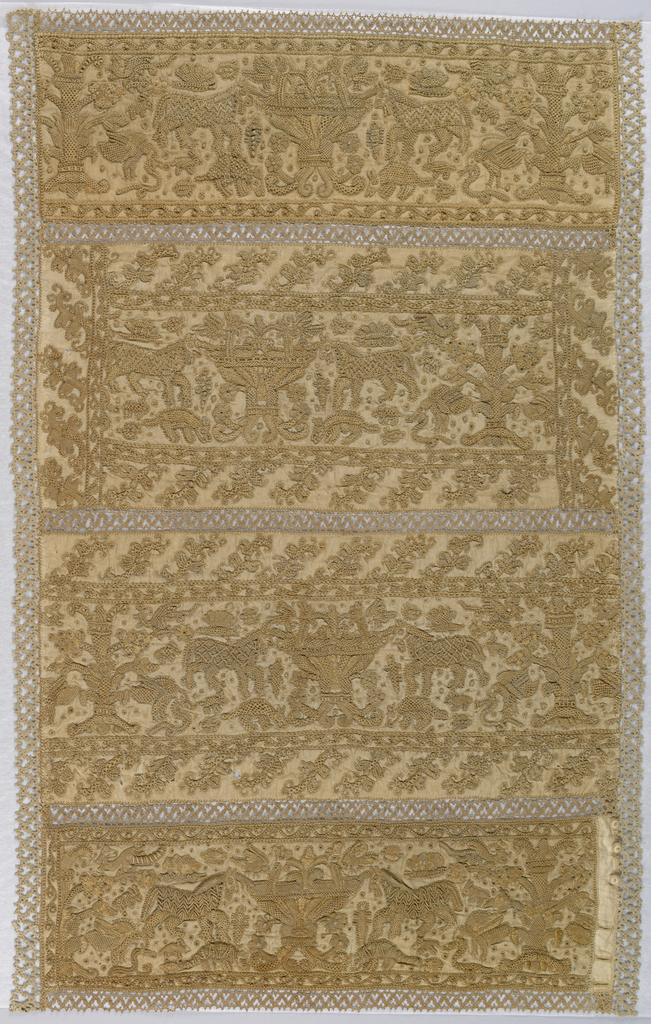 This is a Bands. We acquired it in 1995. Its medium is linen and its technique is embroidered. It is a part of the Textiles department.
It is credited Museum purchase from Smithsonian Institution Collections Acquisition Program and through gift of Eleanor and Sarah Hewitt, Mrs. Griffith Bailey Coale, Mary Hearn Greims, and Anonymous Donors.
Its dimensions are
Length: 76 cm [30"] Lace edge top and bottom. Width: 49 cm [19.25"] Lace edge on both sides.
Cite this object as
Bands; linen; Length: 76 cm [30"] Lace edge top and bottom. Width: 49 cm [19.25"] Lace edge on both sides.; Museum purchase from Smithsonian Institution Collections Acquisition Program and through gift of Eleanor and Sarah Hewitt, Mrs. Griffith Bailey Coale, Mary Hearn Greims, and Anonymous Donors; 1995-102-1