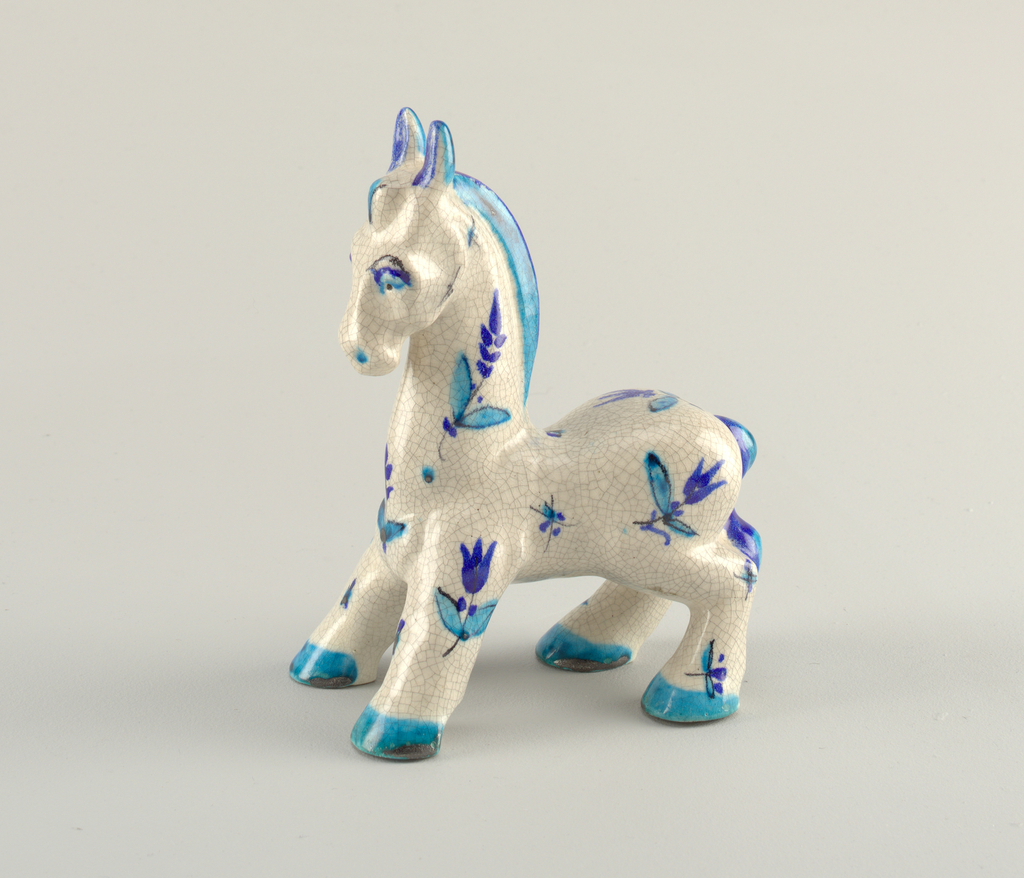 Object Timeline
| | |
| --- | --- |
| -0001 | |
| 1920 | Work on this object began. |
| 1940 | Work on this object ended. |
| 1997 | |
| 2015 | |
| 2021 | |
This is a figure. It was designed by Friedrich Hudler. It is dated 1920–40 and we acquired it in 1997. Its medium is glazed earthenware. It is a part of the Product Design and Decorative Arts department.
This object was donated by Victor Wiener. It is credited Gift of Victor Wiener.
Its dimensions are
height 19.2, width 14.5, depth 9 centimeters
It has the following markings
Bottom of left front hoof "GERMANY" stamped into clay. On underbelly, in burgundy is "F.H.773(?)".
Cite this object as
Horse Figure, 1920–40; Designed by Friedrich Hudler (German, 1889 - 1982); Germany; glazed earthenware; height 19.2, width 14.5, depth 9 centimeters; Gift of Victor Wiener; 1997-170-27