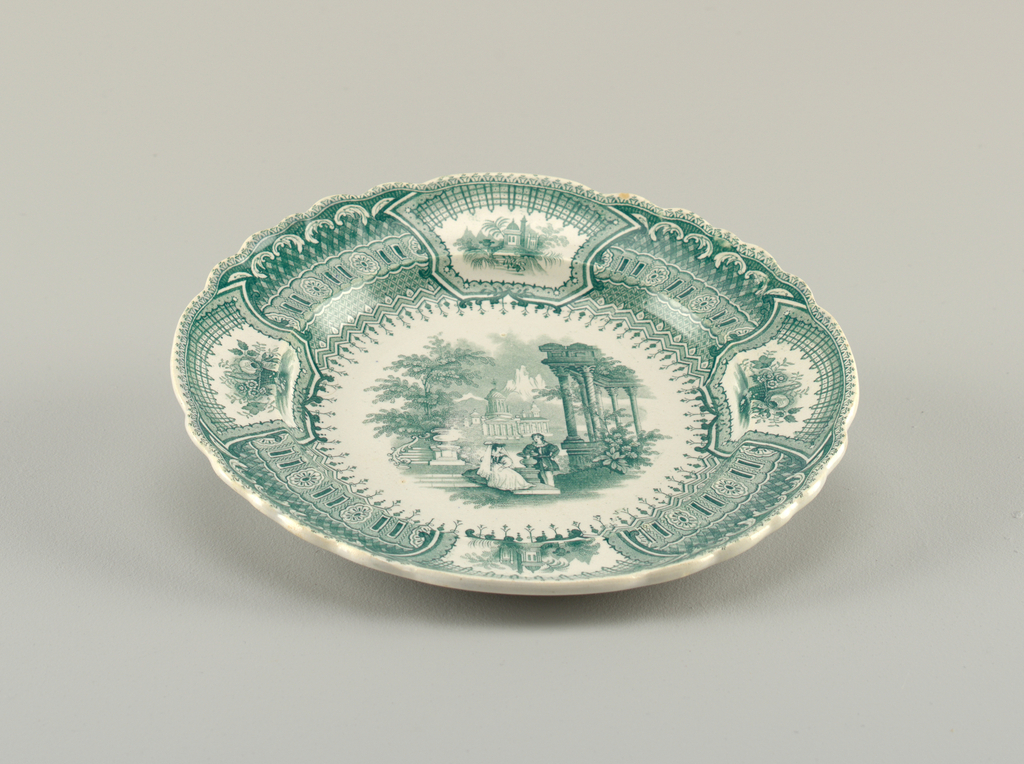 This is a plate. It was manufactured by Wood & Challinor. It is dated mid-19th century and we acquired it in 2002. Its medium is earthenware, transfer-printed decoration. It is a part of the Product Design and Decorative Arts department.
This object was donated by Paul F. Walter. It is credited Gift of Paul F. Walter.
Its dimensions are
3 x 24.5 cm (1 3/16 x 9 5/8 in. )
It has the following markings
Printed on underside: neoclassical urn flanked by flowers atop base with "Corsica" printed across it. Beneath looped rope motif in which "W&C" are printed with in open reserves.
Cite this object as
Corsica Plate; Manufactured by Wood & Challinor ; England; earthenware, transfer-printed decoration; 3 x 24.5 cm (1 3/16 x 9 5/8 in. ); Gift of Paul F. Walter; 2001-25-2