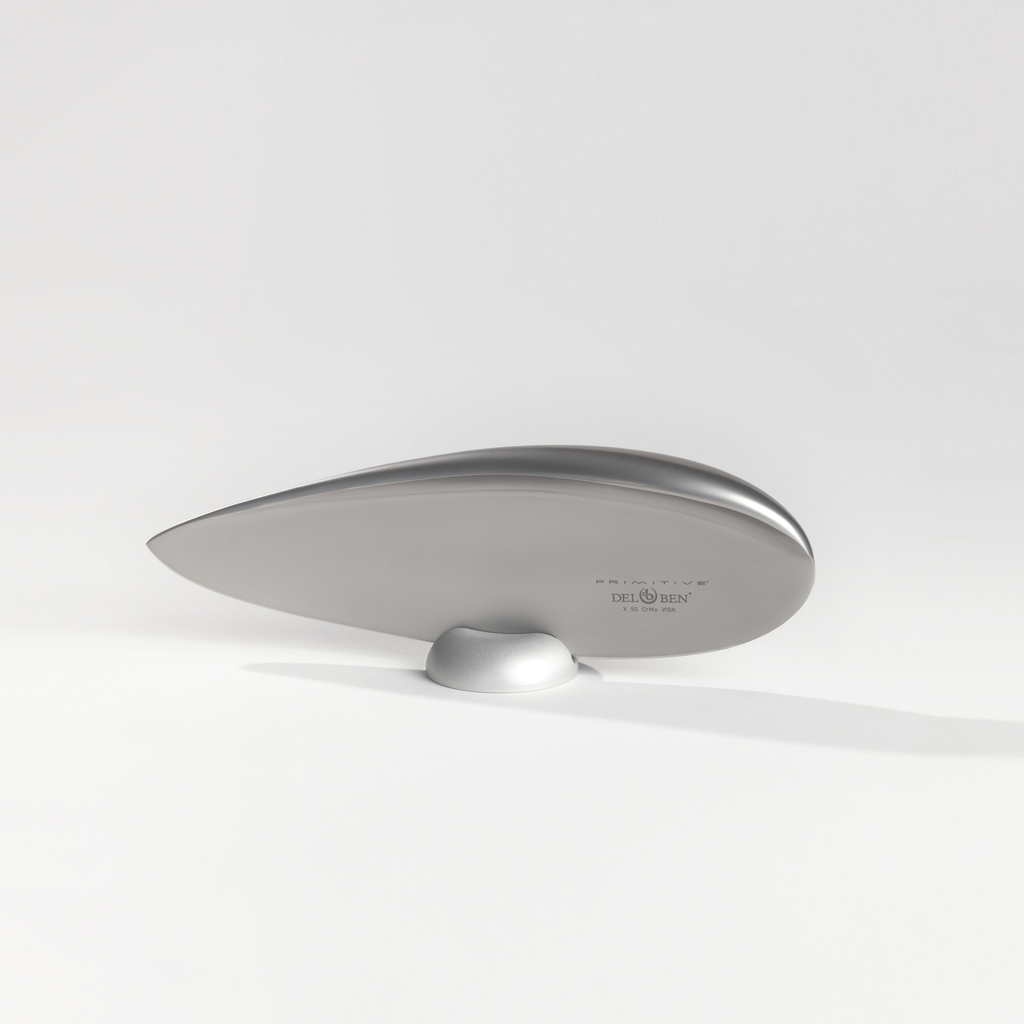 Chef's Knife, Primitive Knife
This is a Chef's Knife. It was designed by Michele Daneluzzo and manufactured by Del Ben. It is dated 2013. Its medium is hardened chrome-molybdenum-steel.
Developed in his time as a student at the University of Applied Arts in Vienna, Daneluzzo references the earliest stone tools by crafting a knife blade from a single piece of material, though in this case it's stainless steel. The designer conceived of the prehistoric, pebble-like form as an exploration of mankind's relationship to the design of practical objects since the beginning of time. The tool, which rests in an accompanying stone-shaped stand, has a thick crest at the top that functions as a handle and narrows into a sharp blade at the bottom, perfect for use on a kitchen cutting board. This unique shape encourages the user to make direct contact with the tool itself and, in a further allusion to the past, does away with a modern convention: the knife handle.
It is credited Courtesy of Michele Daneluzzo and Del Ben.
Our curators have highlighted 2 objects that are related to this one.
Its dimensions are
H x W x D (knife and base): 7.5 x 22.3 x 4.9 cm (2 15/16 x 8 3/4 x 1 15/16 in.)