Model, Earth Pressure Balance (EPB) Shield Tunneling Machine ("Big Bertha")
This is a Model. It was designed by Hitachi Zosen Corporation.
It is dated 2013. Its medium is
plastic, steel
.
"Big Bertha," the world's widest diameter tunnel-boring machine, began digging a double-decker tunnel under Seattle, Washington, for the city's new Highway 99 tunnel project in summer 2013. Measuring 17.5 m (57.5 ft.) across, Bertha's spinning head shreds and scraps earth, designed to excavate an average of 10.7 m (35 ft.) per day, while the debris is simultaneously removed on a conveyor belt. More efficient than drilling and blasting, tunnel-boring machines also limit their effect to the surrounding ground and produce a smooth tunnel wall of cement plates, thus reducing the cost of lining the passage. Operations hit a snag in December 2013 when Bertha hit a metal pipe, suspending operations as workers tried to free the machine from the jam. "Big Bertha," named for the Seattle's—and the nation's—first female mayor, Bertha Knight Landes, is expected to resume operations in March 2015.
It is credited Courtesy of Hitachi Zosen Corporation.
Our curators have highlighted 2 objects that are related to this one.
Its dimensions are
H x W x D: 133 x 306 x 71 cm (52 3/8 x 120 1/2 x 27 15/16 in.)
We have
1 video
that features
Model, Earth Pressure Balance (EPB) Shield Tunneling Machine ("Big Bertha")
.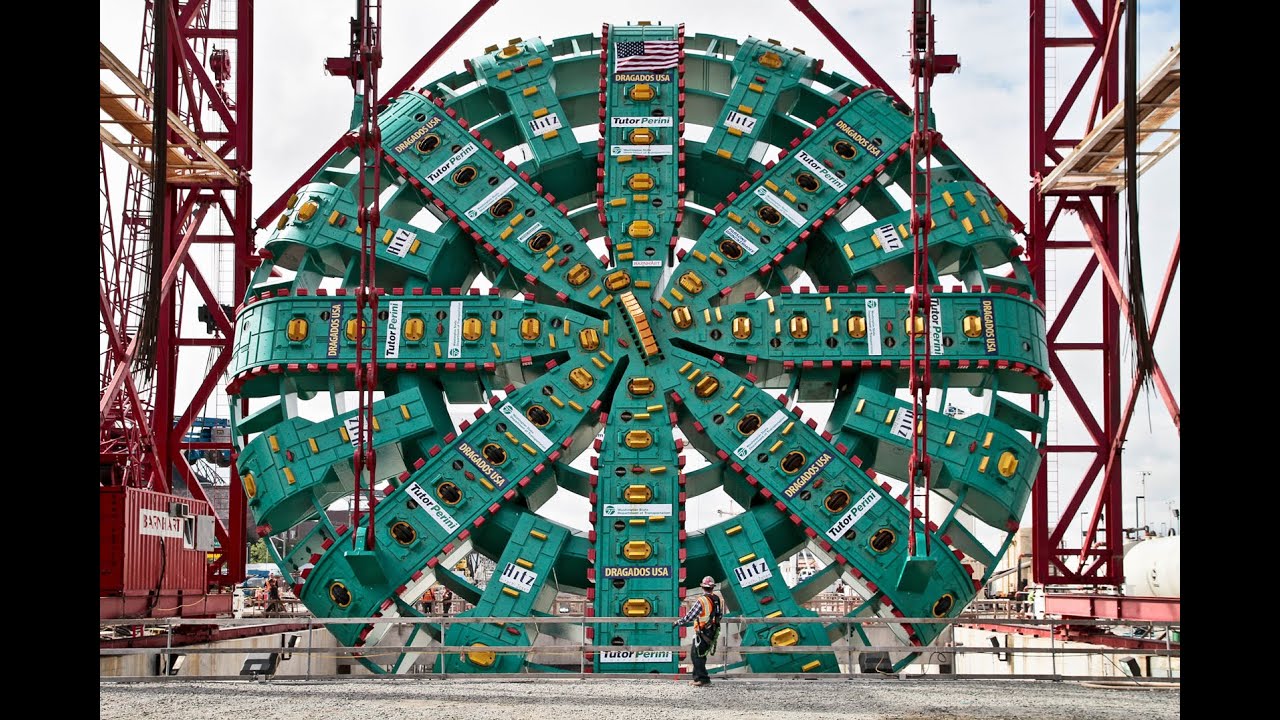 Join Cooper Hewitt curator Matilda McQuaid as she moderates a panel discussion about the role tools play in large-scale projects. Panelists including Paul Ceruzzi of the National Air & Space...