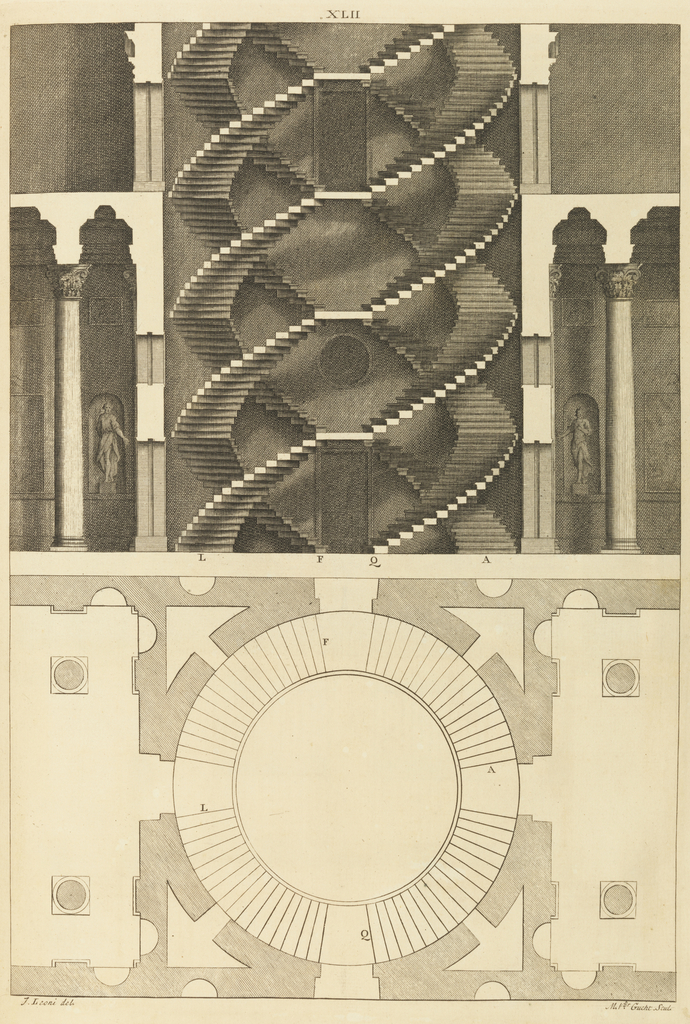 Object Timeline
| | |
| --- | --- |
| | |
| -0001 | |
| 2022 | |
Book Illustration, The Architecture of A. Palladio, Spiral Stair Design, plate XLII
This is a book illustration. It was architect: Andrea Palladio and written by Andrea Palladio and printed by John Watts. It is dated 1715. Its medium is engraving on paper. It is a part of the Smithsonian Libraries department.
Several plans for spiral staircases designed by Italian Renaissance architect Andrea Palladio are included in this first English language edition of his work (originally published in Venice in 1570). Commonly known as the Four Books of Architecture, Palladio uses his own designs as examples to instruct on the creation of structures inspired by classical architecture. He provides systematic rules for all aspects of construction, layout, ornamentation, and use of materials. This valuable resource not only promoted the Palladian style, but also was an important guide to the construction of buildings, particularly in Europe and America. This image depicts a basic floor plan and a section of a spiral stair for a multistory building.
It is credited Collection of Smithsonian Institution Libraries.