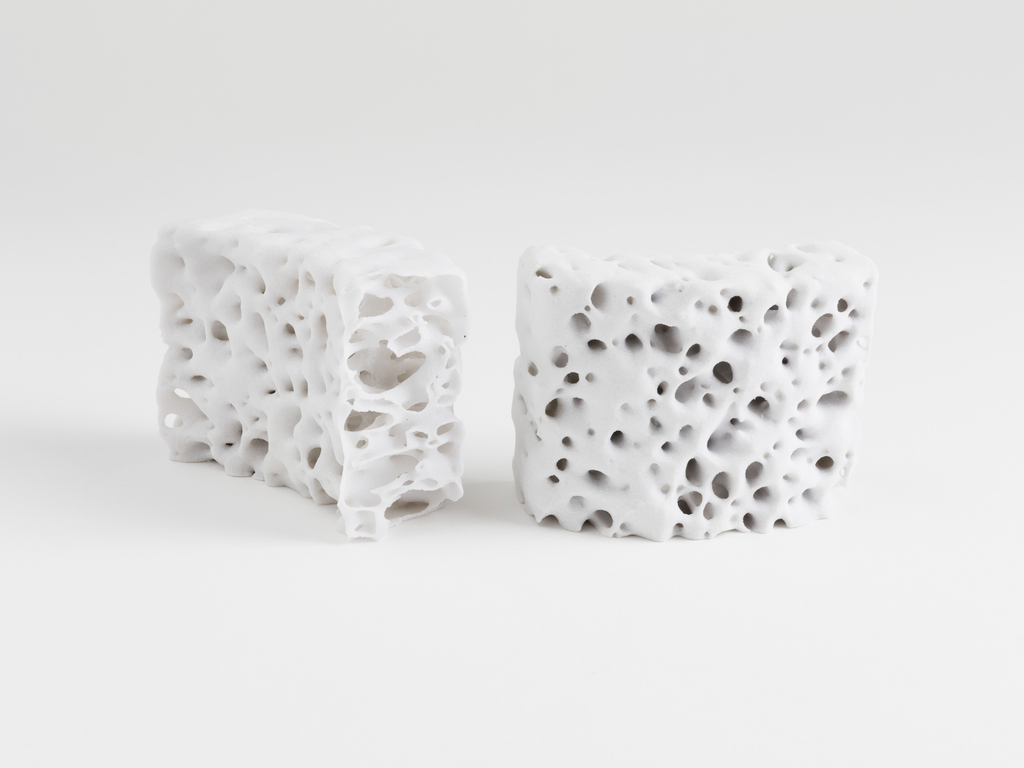 Object Timeline
| | |
| --- | --- |
| | |
| 2015 | Work on this object began. |
| 2016 | |
| 2022 | |
3D-printed Model, Polybrick
This is a 3D-printed model. It was designed by Simon Flesser, Simogo, Magnus Gardebäck, Jenny E. Sabin and Sabin Design Lab, Cornell University. It is dated 2015. Its medium is 3d-printed nylon.
Sabin employs materials science, mathematics, and digital technology to generate new building forms. PolyBricks are prototypes for mortarless, 3D-printed bricks inspired by bone composites and dovetail joints. This model is for a building component that could be manufactured in ceramic with minimal waste.
This object was donated by Jenny E. Sabin. It is credited Courtesy of Jenny Sabin Studio and Sabin Design Lab, Cornell Architecture.
Our curators have highlighted 12 objects that are related to this one. Here are three of them, selected at random:
Its dimensions are
H x W x D: 20.3 × 20.3 × 10.2 cm (8 × 8 × 4 in.)