Object Timeline
| | |
| --- | --- |
| -0001 | |
| 2015 | Work on this object began. |
| 2016 | |
| 2017 | |
| 2022 | |
This is a N-Bowl. It was designed by Ammar Kalo. It is dated 2015 and we acquired it in 2016. Its medium is robotically-formed brass. It is a part of the Product Design and Decorative Arts department.
The N-Bowl celebrates an advanced fabrication method and represents a new direction in metalwork. Designed by Ammar Kalo in 2015, this bowl exploits and gives visible form to the use of the new digital tools that made it. The bowl was produced through robotic incremental sheet metal forming, a process that Kalo re-appropriated from an existing experimental industrial technique, whereby a forming tool attached to a robotic arm moves along a programmed path, stretching the metal into the shape of a bowl. Kalo is also exploring using this technology to produce cladding structures for buildings. The surface texture on the metal shows the marks of the toolpaths, seen here in pronounced radial lines and concentric circles. In metalwork, a field in which the maker's hand has traditionally been valued, the N-Bowl introduces a new maker and a new mark in the form of the robot and its tool. True to its parametric design, the bowl can be produced in continuous and unique variations.
This object was donated by Ammar Kalo. It is credited Courtesy of Ammar Kalo.
Our curators have highlighted 1 object that are related to this one.
Its dimensions are
H x diam.: 5.7 × 20.3 cm (2 1/4 in. × 8 in.)
Cite this object as
N-Bowl; Designed by Ammar Kalo (Canadian, b. 1985); robotically-formed brass; H x diam.: 5.7 × 20.3 cm (2 1/4 in. × 8 in.); Courtesy of Ammar Kalo; 2016-26-2
We have
1 video
that features
N-Bowl
.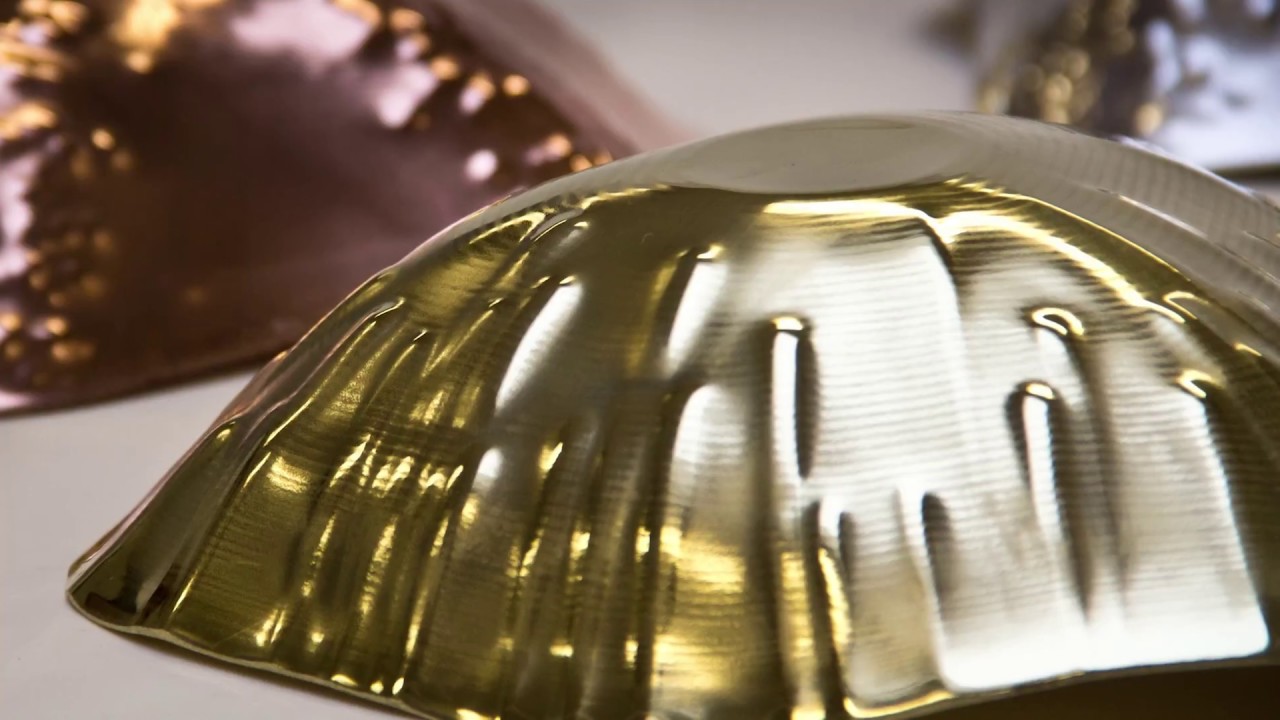 Video showing the production process for Ammar Kalo's N-Bowl