Solid C2 Chair, 2009
Stereolithography-formed epoxy resin. Museum purchase from the Members' Acquisitions Fund of Cooper-Hewitt, National Design Museum. 2009-8-1.
What is this?
Gray, single-piece form of vertical, horizontal and diagonal elements reminiscent of bent and overlapping blades of grass shaped to form the back, seat, and legs.
Why is this important?
Jouin's Solid C2 chair, made by an additive manufacturing process, is an elegant network of intersecting lines resembling sketches of natural structures. Indeed, nature inspired the chair, even though the grass-like form of the epoxy resin elements is determined by an electronic code.
We have
1 video
that features
Solid C2 Chair, 2009
.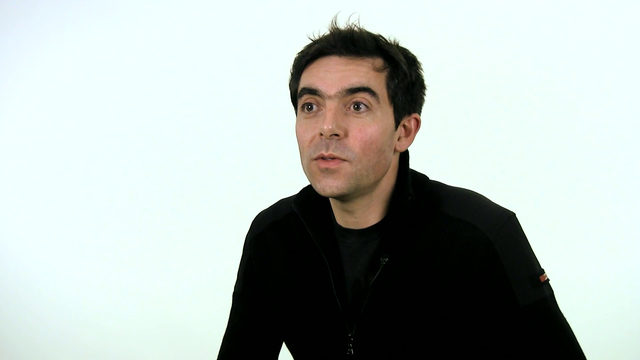 Interview with Patrick Jouin about rapid prototyping and 3D printing processes.
This object has been included in the following exhibitions: