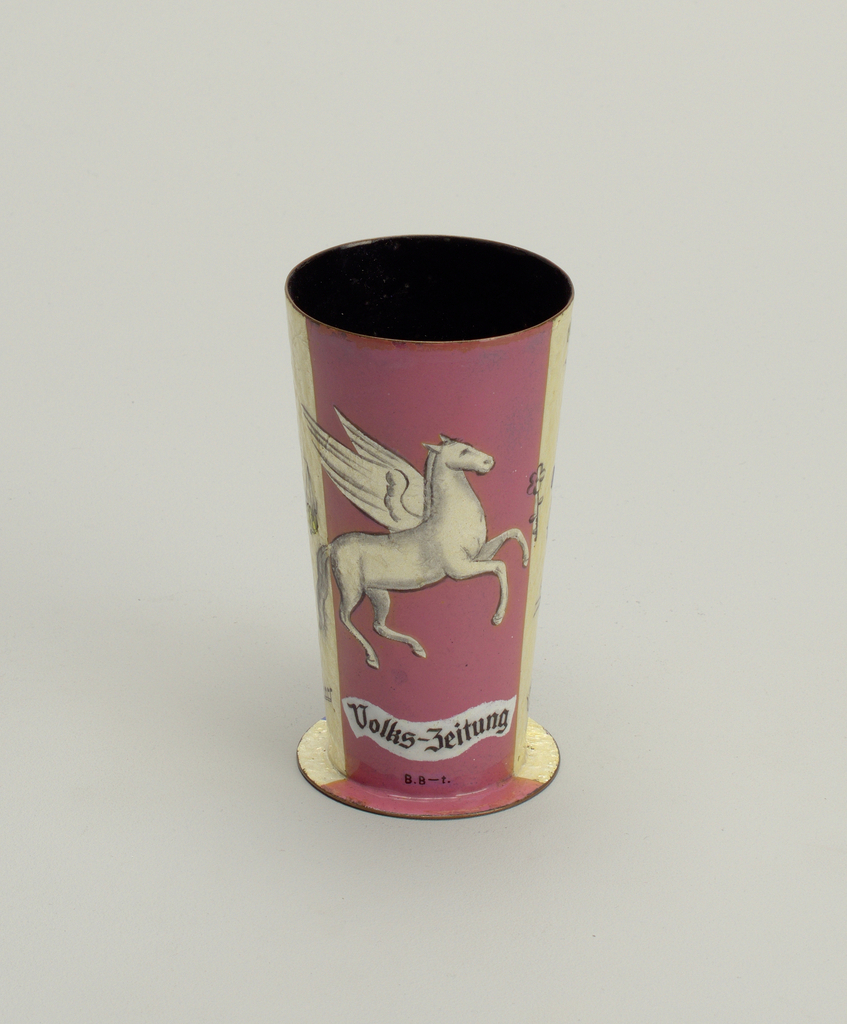 This is a vase. It was designed by Hilda Jesser and made by Hilda Jesser. It is dated ca. 1932 and we acquired it in 1993. Its medium is enameled copper. It is a part of the Product Design and Decorative Arts department.
This object was featured in our Object of the Week series in a post titled The People's Vase.
It is credited Gift of Daniel Morris and Denis Gallion.
Its dimensions are
H x diam.: 13.9 × 7.5 cm (5 1/2 × 2 15/16 in.)
Cite this object as
Volks-Zeitung Vase; Designed by Hilda Jesser (Austrian, 1894–1985); Austria; enameled copper; H x diam.: 13.9 × 7.5 cm (5 1/2 × 2 15/16 in.); Gift of Daniel Morris and Denis Gallion; 1993-134-16