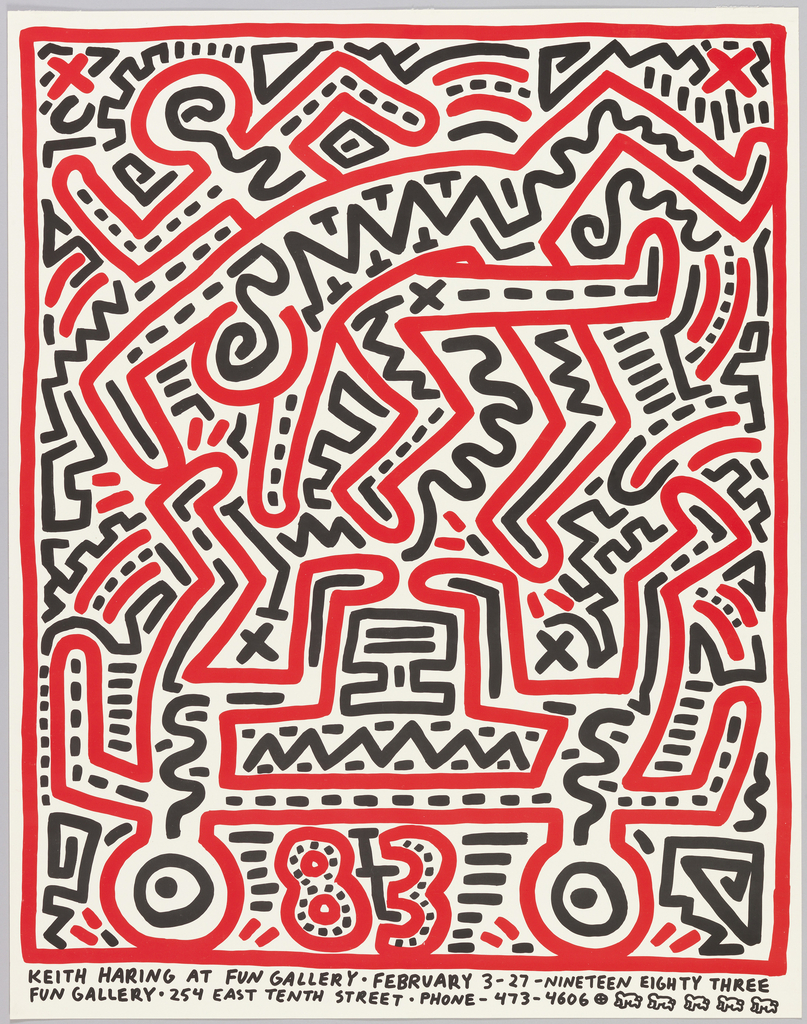 Poster, Keith Haring at Fun Gallery
This is a Poster. It was designed by Keith Allen Haring and made for (as the client) Fun Gallery. It is dated 1983 and we acquired it in 1997. Its medium is offset lithograph on white wove paper. It is a part of the Drawings, Prints, and Graphic Design department.
This object was featured in our Object of the Week series in a post titled Designed for Fun.
This object was donated by Ken Friedman. It is credited Gift of Ken Friedman.
Its dimensions are
H x W: 74.5 × 58.4 cm (29 5/16 in. × 23 in.)
It is inscribed
Imprinted in black below image on white border: KEITH HARING AT FUN GALLERY - FEBRUARY 3 -27 -NINETEEN EIGHTY THREE / FUN GALLERY 254 EAST TENTH STREET . PHONE 473-4600 [ followed by an "X" inscribed in a circle and five crawling baby figures]
Cite this object as
Poster, Keith Haring at Fun Gallery; Designed by Keith Allen Haring (American, 1958–1990); Client: Fun Gallery; offset lithograph on white wove paper; H x W: 74.5 × 58.4 cm (29 5/16 in. × 23 in.); Gift of Ken Friedman; 1997-19-260