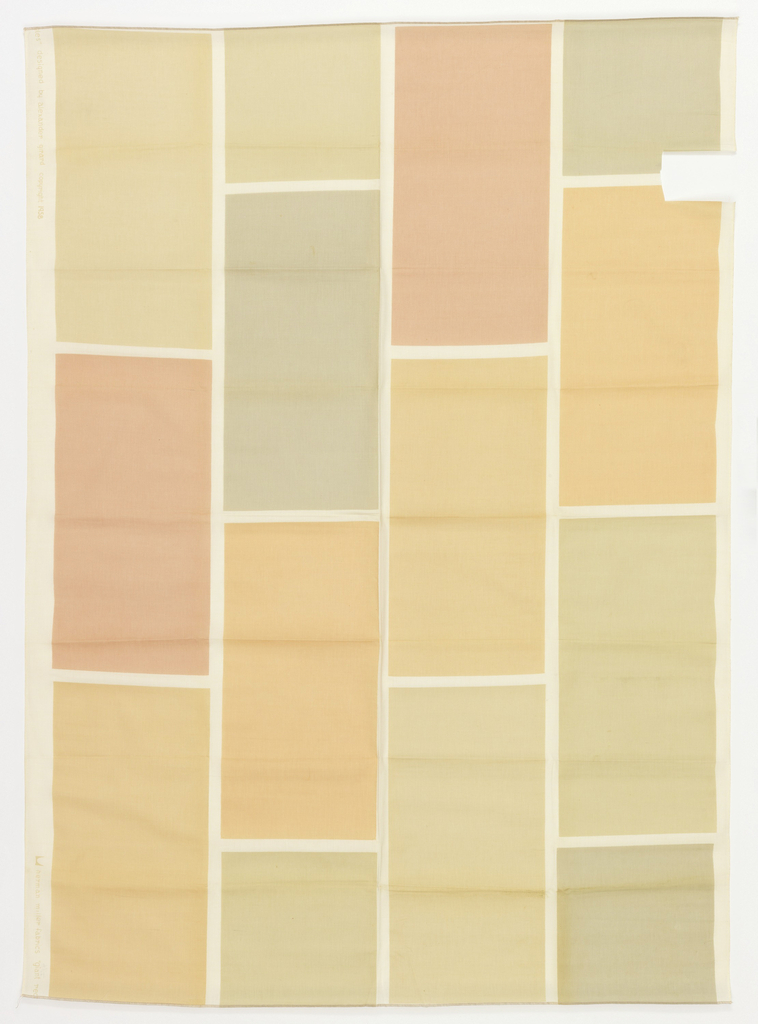 Object Timeline
| | |
| --- | --- |
| 1958 | Work on this object began. |
| 1969 | |
| 2001 | |
| 2014 | |
| 2018 | |
Sample, Giant Rectangles, 1958
This is a Sample. It was produced by Herman Miller Textiles. It is dated 1958 and we acquired it in 1969. Its medium is 45%mohair, 40% cotton, 15% rayon and its technique is screen printed on plain weave. It is a part of the Textiles department.
It is credited Gift of Alexander H. Girard.
Its dimensions are
179 x 128 cm (70 1/2 x 50 3/8 in. )
It has the following markings
Printed on left edge: ...gles" designed by alexander girard, copyright 1958, herman miller fabrics "giant rec... Paper label removed and placed in research file.
Cite this object as
Sample, Giant Rectangles, 1958; Produced by Herman Miller Furniture Company (United States); USA; 45%mohair, 40% cotton, 15% rayon; 179 x 128 cm (70 1/2 x 50 3/8 in. ); Gift of Alexander H. Girard; 1969-165-88