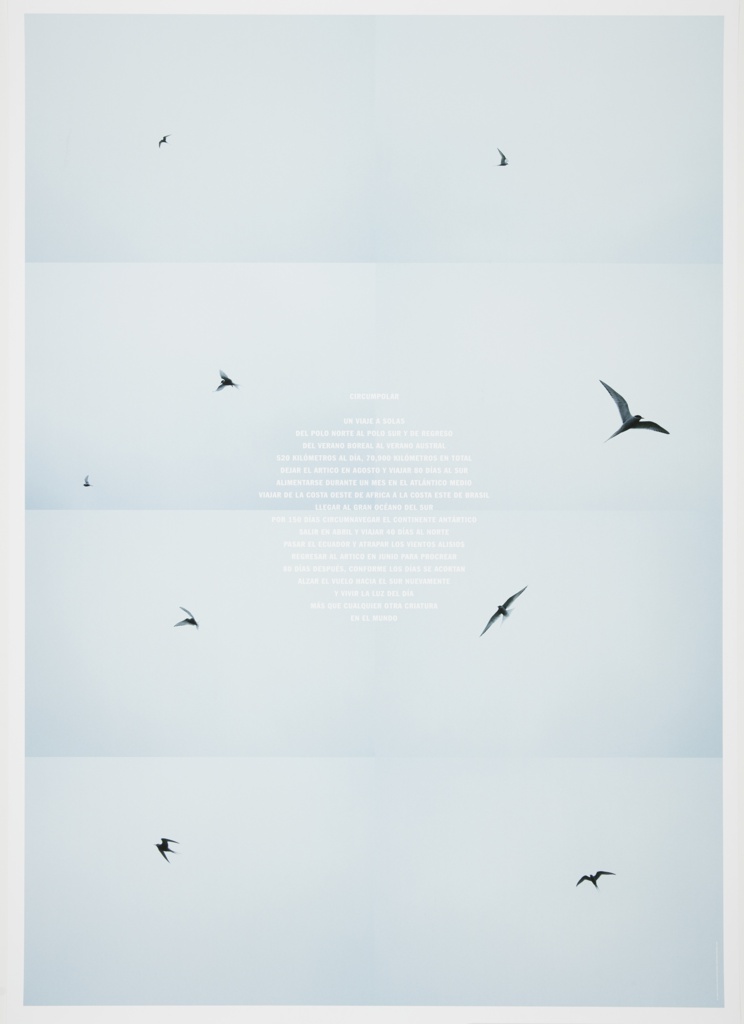 Object Timeline
| | |
| --- | --- |
| 2010 | Work on this object began. |
| 2014 | |
| 2018 | |
| 2023 | |
This is a Poster. It was designed by Rebeca Méndez. It is dated 2010 and we acquired it in 2018. Its medium is archival inkjet print on paper. It is a part of the Drawings, Prints, and Graphic Design department.
This image of terns in flight surrounding a text box about the tern's yearly circumlocution of the globe.
This object was donated by Rebeca Méndez. It is credited Gift of Rebeca Méndez.
Its dimensions are
111.6 × 79.5 cm (43 15/16 × 31 5/16 in.)
Cite this object as
Poster, Circumpolar 2; Designed by Rebeca Méndez (Mexican and American, b. 1962); USA; archival inkjet print on paper; 111.6 × 79.5 cm (43 15/16 × 31 5/16 in.); Gift of Rebeca Méndez; 2018-12-2